The recently launched Harrogate Polo Club has secured Leeds high performance car retailer, JCT600 Brooklands which markets Aston Martin, Maserati and Ferrari, as its title sponsor.
Launched last summer, the polo club will mark its first full season with team members sporting the JCT600 Aston Martin and JCT600 Maserati logos on their kit as well as banners and specialist cars on display at its events and tournaments.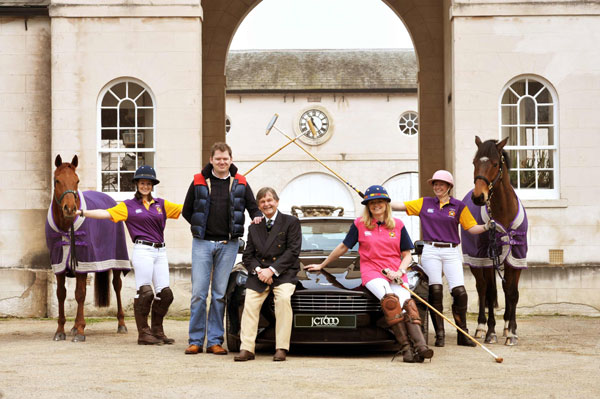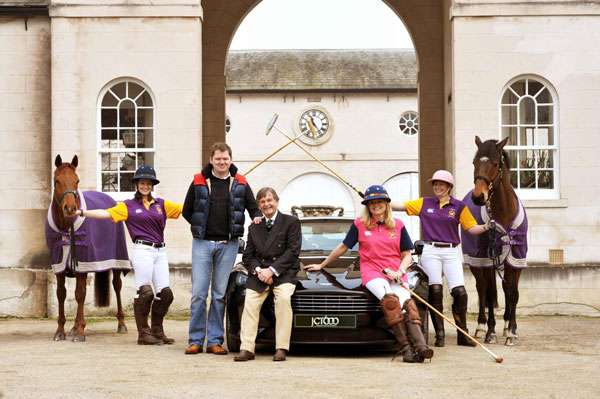 L to R: Jess Wray, Nick Burke, Alan Williams, Kieran Sykes- Team Captain and Steffi Sharp 
Alan Williams, chief executive of Harrogate Polo Club said: 
This is a fantastic headline sponsor for Harrogate Polo Club, JCT600 Aston Martin is the perfect fit for our club. Sponsors are the life blood of any club and the quality and prestige of all of our sponsors complements the high standards we have in place for the future.

We originally aimed to be fully operational by summer 2013, but as a result of the hard work and commitment of everyone involved, we will be playing matches at our home ground at Allerton Park from this summer, with the team sporting one of the best known names in Yorkshire. We would like to thank everyone from both the business world and the general public for the wonderful and heart-warming support that has been given to us and the club.
Sue Leadbeater, brand marketing manager for JCT600 Brooklands added:
Harrogate Polo Club is a fantastic new initiative which we are proud to support. The Club was only launched last summer, but has already established a loyal following, including supporters from among many of our customers. We're confident that it will become another Yorkshire sporting institution.