Enticing schools from the local area into their labs, Harrogate Ladies' College (HLC) hosted an exciting Colourful Chemistry Day to celebrate Science Week.
Fifteen primary schools from the local area took part in the event, sending teams of budding scientists to compete in a range of chemistry challenges. With Bunsen Burners lit and safety glasses fitted, the teams spent the day making indicators for testing pH levels, as well as discovering what makes fireworks colourful.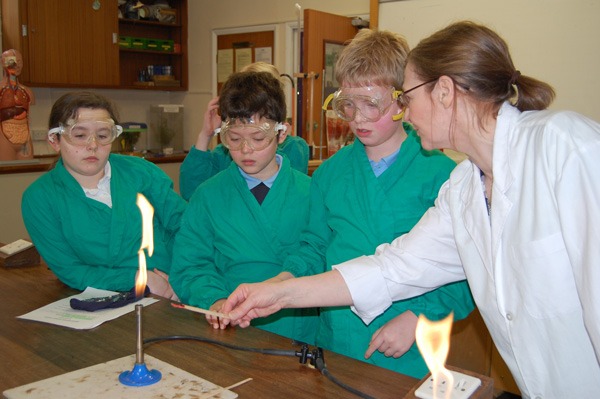 After a day of judging and a science-related quiz, All Saints Church of England Primary School was crowned the Colourful Chemistry Day winner, scoring top marks for working safely, cooperating as a team and for the strength of their practical findings during the experiments.
HLC's Head of Science and Biology, Janet List said:
Colourful Chemistry Day was a great way to celebrate Science Week at HLC and it was fantastic to open our doors to primary schools from the local area.

Science is such an important subject and Colourful Chemistry Day allowed us to hold an inclusive event that was both educational and fun.