Top sports students at St John Fisher students represent North of England in National Finals.
St John Fisher Catholic High School is celebrating after more of its students have reached the School Games National Finals of sporting competitions in the run up to the 2012 Olympics.
Elliott Barker (right), 15, will head down to the Olympic Park Stadium in London on 5th – 9th May to represent the North of England in the volleyball finals. Elliott, who trained with the U17 England Cadets last summer, started his volleyball career at the age of 12, when he joined Harrogate Volleyball Juniors. Moving to Harrogate men's team at the age of 13, he was invited to captain the Yorkshire team. This is the second year Elliott has qualified for the North of England squad.
Jacob Fincham-Dukes and Nicholas Petrou will represent the North Of England in the athletics finals. Both boys have trained with Leeds City Athletics Club for over a year. The boys progressed through to the finals after Nick won the 400m indoor sprint at the Northern championships and Jacob won the long jump event, came second place in the triple jump and third place in the 60m hurdles.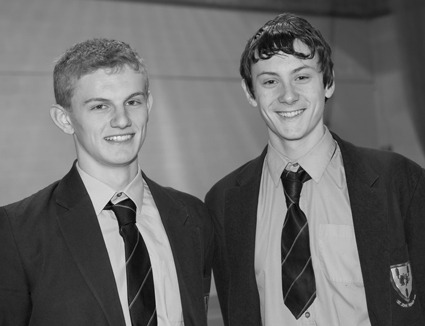 Five more students (pictured below) from Year 11 and 12 will represent the North of England at the English Schools Finals for Cross Country in Somerset on 18th March. Emma Megarry, Jonathan Dudley, Joe Morris Ben Pye, Ruth Jones and Emily Legg all progressed through to the Finals after training with various different clubs and at school.
Aidan Pass, Head of Sports at St John Fisher, said:
We are absolutely thrilled that several of our students will get the opportunity to represent the North of England at such a major event. The school believes that taking part in sporting activities is a crucial part of education and we are supporting them all the way.
St John Fisher Catholic High School is raising money for a new fitness suite and dedicated sports science classrooms. The whole school is taking part in a sponsored walk on 29 March to help raise funds to equip the new facility. For more information please contact office@sjfchs.org.uk