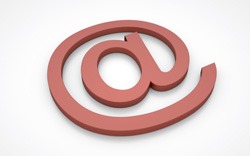 Businesses across the region are being urged to check their email addresses if they want to stay in the running for contracts with local government and public bodies.
Most local government and public authorities in Yorkshire and the Humber use an electronic tendering portal called SCMS, which allows organisations to register their interest with one or more authorities.
Email alerts are sent out by the system when business opportunities are published on the portal. Increasingly authorities are using this system to undertake the whole of their procurement electronically .
But a review of the system has found that a high number of emails sent to suppliers are not being delivered because email details are not regularly updated.
Businesses can help themselves, and the authorities concerned, by keeping email addresses up to date … thereby ensuring that they are made aware of all relevant opportunities. A generic address rather than personalised email address can be useful in ensuring that problems do not arise if members of the sales or marketing teams move on.
SCMS can be accessed at www.scms.alito.co.uk. Most authorities using the system will also have their own website and help pages. These can be accessed through the home screen of the SCMS system by clicking the logo of the relevant authority with which the supplier in question wishes to do business.