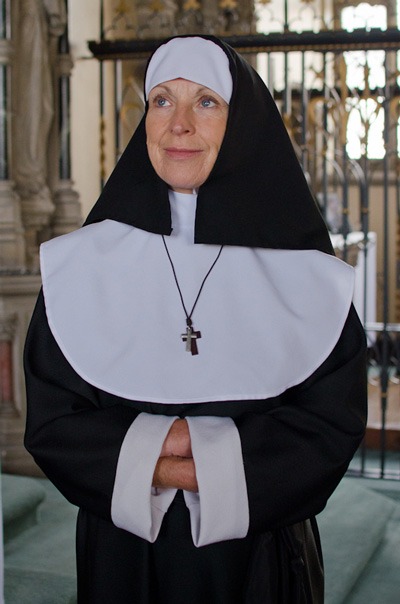 Harrogate Operatic Players present "The Sound Of Music" at the Harrogate Theatre from Tuesday 20th March to Saturday 24th March, evening performances at 7.30pm & a Saturday Matinee at 2.30pm.
Musicals don't come more sentimental or uplifting than "The Sound Of Music", with familiar songs that come tripping off the tongue like "Climb Every Mountain", "Do-Re-Mi", "My Favourite Things" & "Edelweiss". The musical was a Broadway & West End smash, but the blockbuster film starring Julie Andrews & Christopher Plummer broke box-office records & the soundtrack album of the film was one of the best sellers of 1965. The Rodgers & Hammerstein classic remains a family favourite, & 30 years on from their own sell-out success with the show, Harrogate Operatic Players are proud to be presenting the show again, this time at the beautiful Harrogate Theatre.
The Players were founded in 1924, & in recent years have presented musicals such as "Fiddler On The Roof" & "Hello Dolly" to great acclaim, & also regularly present a cabaret style show, "Serenade".
"The Sound Of Music", produced by Mike Kirkby, stars Catherine Bonello as Maria-she is thrilled to play the role in this, her all-time favourite show. Catherine, pictured with guitar, is hardly off-stage throughout, but is completely absorbed in the Austrian setting of the show-she loves Salzburg & the Austrian countryside.
Christine Littlewood plays the Mother Abbess, who understands Maria's feelings when Maria falls in love with Captain Von Trapp. Christine, also pictured , played Maria 30 years ago in the Players' last production of "The Sound Of Music".
The production also stars Darren Roberts , who plays the gruff Captain Von Trapp who falls for Maria's charms.
2 teams of local children play the Von Trapp singing children-they are all excited to be taking part, & have been busy learning their lines & their dance moves in readiness for opening night.
Tickets are available from the Harrogate Theatre Box Office, Tel 01423 502116, & online at www.harrogatetheatre.co.uk , but please note that the Saturday Matinee has now sold out & the Friday & Saturday evening performances are filling up quickly!