Officers from British Transport Police (BTP) were out training and testing their ability to police at heights across Yorkshire this week, in preparation for the London Olympics.
Ten officers from BTP's specialist Policing at Heights team – a new team of trained officers set up to deal with searches and policing at a height such as on tops of buildings or on top of a train – undertook two days of training and testing at iconic tourist landmarks around Yorkshire including York Minster and on the Keighley and Worth Valley Railway on Monday, 5 and Tuesday, 6 March.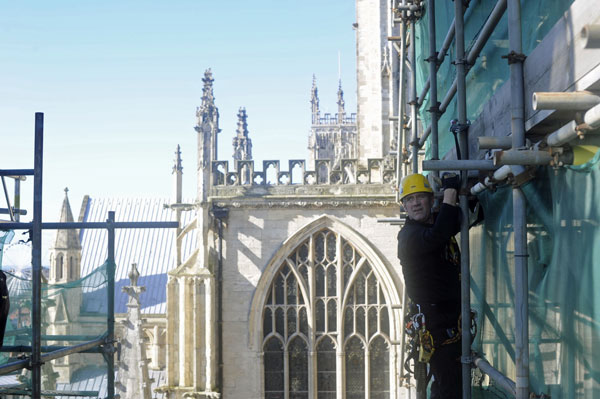 Chief Inspector Ray Shields said:
BTP previously only had a Policing at Heights team based in London. Over the past few years, there have been a number of incidents in the north where the team have been required and were deployed from London, the most recent being the environmental protest at Drax power station.

The team were required to safely remove a large number of protesters who had secured themselves on top of a freight train outside the station.

Following the protest a north-based team has now been set up, and are currently training and gearing up towards assisting in policing of the Olympics and will be deployed to undertake a range of tasks where required including searching at heights, protester removal and flash advertising removal.

The training they have undertaken over these two days mirror real life incidents which they are likely to face. It has given them a great opportunity to put their knowledge and specialist skills into action before they are faced with the real thing in July.