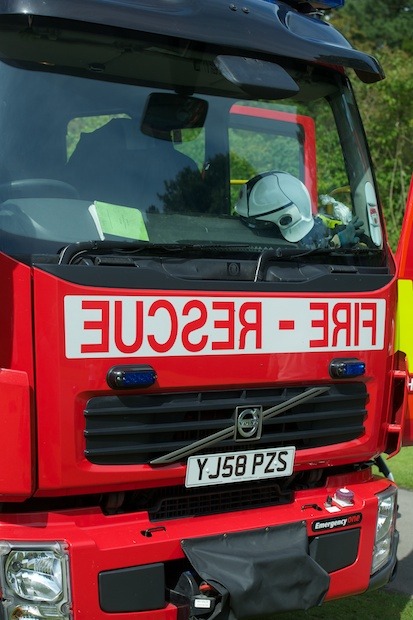 Police are appealing for witnesses after a barn was destroyed by fire near Strensall.
The blaze, which is believed to be arson, is thought to have started sometime between 11pm and 11.45pm on Tuesday 31 January 2012. It was discovered shortly after midnight on Wednesday 1 February 2012, at a farm on Sutton Road. The barn was full of straw at the time and both the contents and the wooden barn were burnt to the ground causing approximately £30,000 worth of damage.
PC Jonathan Harrison, of Thirsk Safer Neighbourhood Team, said:
I believe that this fire was started deliberately as this is not the first time the farmer has been a victim of this type of crime. The barn that was burnt down replaced another one, also destroyed by fire, a couple of years ago.
Officers believe that due to the remote location of the farm the offenders may have used a vehicle.
PC Harrison added:
There are no witnesses to how the fire started. However, I am hoping that someone may have noticed a vehicle being driven in a suspicious manner around midnight on Tuesday 31 January or Wednesday 1 February 2012.
Anyone who can help the police with their enquiries is asked to contact Thirsk police on 101. Press option 2 and ask for Jonathan Harrison.
or call Crimestoppers anonymously on 0800 555 111 quoting reference number 12120016502.