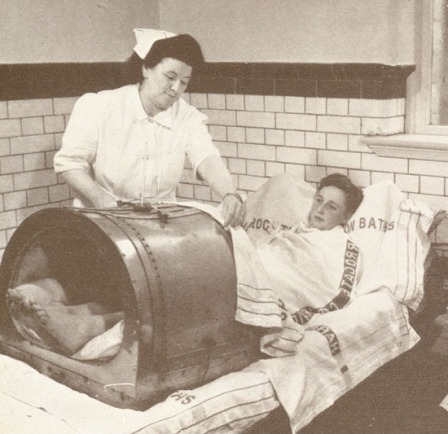 This exhibition at the Pump Room Museum explores Harrogate's twentieth century history through historical objects, fashion, film and photographs.
Find out about the spa treatments, the visitors, Harrogate during the world wars and how the town became a conference venue as the spa visitors declined.
See recently acquired objects in the shop and hotel front displays including an Edwardian costume and one of the earliest computer games. Enjoy 1930s film of people taking the waters as well as many clips of treatments at the Royal Baths.
Exhibition runs until 31st December.
On Saturday (21 Jan 12) the Pump Room Museum opens as usual (10.30-4) and is £1 entry for everyone. 
From 11am until 3pm there will be children's craft activities including board games to play and make and making hats and masks; a member of the Turkish Baths team is on hand to talk about its history and use today; and there will be short talks and visits to the well for small numbers at 11.30, 1.30 and 2.30.