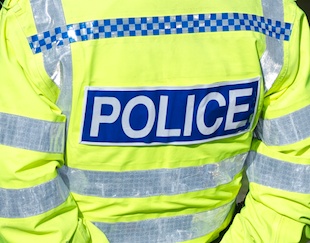 Police were called at 12.55pm today (Monday, 9 January 2012) to 6 to 18 Hull Road in York after workmen at a building site uncovered what is believed to be an explosive device.
The area has been cordoned off to pedestrians and traffic and police have notified the Army's bomb disposal unit.
Local residents in the area have been advised to remain indoors.
Road closures have been put in place at the junction of Green Dykes Lane and Melrosegate and Tang Hall Lane.
Motorists are asked to avoid the area if possible.
————————————————————————————————————————————
Hull Road in York has now reopened and the cordon has been lifted following the discovery of an unexploded bomb at a building site.
Army bomb disposal experts have taken the device away for a safe controlled disposal.
3.30pm 9 January 2012
————————————————————————————————————————————
Police have advised that the unexploded device found at the building site in Hull Road in York was believed to be a naval shell.
The device was taken to Imphal Barracks in York and has been safely disposed.
4pm 9 January 2011