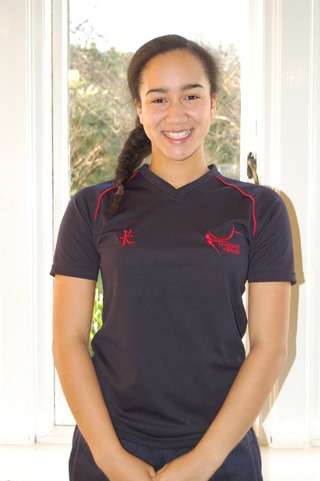 An exceptional young athlete from Harrogate Ladies' College will be representing England in the 2012 Netball European Championships, at the age of just 14 years old.
Brie Grierson, who has been selected for the U17 team, has truly made a name for herself as a rising sports star, after gaining membership into the prestigious England Excel programme in March 2011.
Sporting experts considered Brie's netballs skills to be of an exceptional standard, securing the young athlete a coveted spot on the 2012 European championship team. Brie is one of just 12 girls to have secured a place.
HLC Director of Physical Education, Nicky Butters, said:
Brie's entry into the European Championship team, at such a young age, is just remarkable. Her ability as a netball player is exceptional, and it is an absolute privilege to be able to support her and watch her progress.
Brie Grierson said:
I am so happy to have made it to the European Championships. This is a defining moment in my sporting career and I am very grateful and excited for the opportunity.
The U17 European Championships will be held in Glasgow in March 2012.