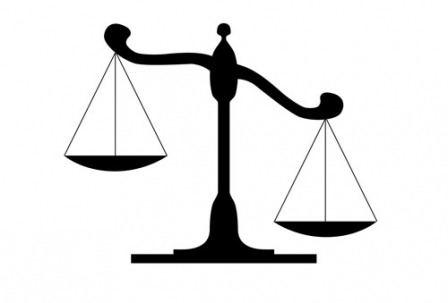 A con man who claimed to be a drainage specialist and defrauded unsuspecting residents of tens of thousands of pounds was jailed today at Teesside Crown Court for three years following an investigation by North Yorkshire County Council trading standards officers.
The conviction results from an enquiry by the county council's Trading Standards and Planning Services into misleading and fraudulent claims made by the defendant, 36 year old Julian Matthew Donoher from Derby, regarding drainage work he had carried out at consumers' homes.
The investigation started in December 2009 when a Harrogate couple made a complaint to trading standards. Between November and December 2009 they had paid the defendant over £5,500 to have the drains of their property repaired. They then contacted their insurance company, to make a claim for the work, and the inspector sent out by the insurers found the work had simply not been done.
Donoher had claimed there was root growth penetrating the pipes which had become deformed. He said the drains needed to be relined and that this would involve digging up the pipes. He went on to dig a hole three metres deep in their garden, claiming to have lined the pipes, though the hole dug by Donoher and his team was in fact nowhere near the drains in question.
After further enquiries, trading standards officers identified ten householders, six in North Yorkshire and four from across the Yorkshire and Humberside region, who had also been conned out of money when Donoher had been called out to their properties.
In each instance, after the consumers called what they thought to be a local number from telephone directories, Donoher visited to carry out work. He then carried out surveys of the consumers' drains, showing them grainy CCTV footage as evidence of the alleged problems. He went on to make claims, either verbally or via invoices, that he had done certain work. Subsequent examination of the properties by drainage experts employed by trading standards revealed that, in all cases, either the work had not been done at all or the amount of work carried out was significantly less than that stated by Donoher.
In the worst example, one resident in North Yorkshire paid Donoher £7,800 for his drains to be re-lined. Expert examination showed the work had not been carried out. In total, the twelve householders, who ranged in age from 63 to 82 years old, paid out over £28,000 to the defendant.
Donoher pleaded guilty to thirty-three offences of fraud and money laundering at an earlier hearing at Teesside Crown Court in December.
Sentencing Donoher today, His Honour Judge Crowson said:
This was a deliberately planned professional fraud where businesses were used to target victims…many of whom were elderly and vulnerable. Your intention was to try and prey on those sorts of people.
A Proceeds of Crime Act confiscation case will now follow in an attempt to recover funds from Donoher to reimburse his victims.
Speaking about their experience Jane and Richard Morris from Harrogate, the couple who originally reported Donoher to North Yorkshire Trading Standards, said:
Two years ago we had a miserable Christmas. The drain blocked and the firm we hired to repair it dug a hole over twelve feet deep through our new paving. For nine days we gave hospitality to the men who we thought were there to help us. After they left we discovered that the remedial works described in their invoice had not been carried out – all they had done was to dig a hole and fill it in again.

We had heard there were rogues about and were accordingly on our guard. We were careful to select what appeared to be a local company from the business pages in the telephone directory.

Had it not been for the helpful insurance company employee, who first revealed the trick, and North Yorkshire Trading Standards who doggedly sought the offender and then brought him to justice, our faith in honest workmen would have been shaken. We are grateful to those who, over many months, have painstakingly gathered evidence to expose the swindle. We hope that others will be alerted and that a worthwhile step has been taken to prevent this sort of crime happening again
County Councillor Chris Metcalfe, North Yorkshire's executive member for Trading Standards said:
This man is a complete rogue. He took advantage of these consumers, many of whom were elderly. They believed they were contracting with a genuine, local trader and accepted what he said about the work required to their properties in good faith. He then charged them thousands of pounds for work which was not required and which, in most cases, he did not do.
His actions were contemptible and we are delighted with this result. It should both reassure the public of our intentions to deal robustly with such individuals and also send a strong message to like-minded offenders.