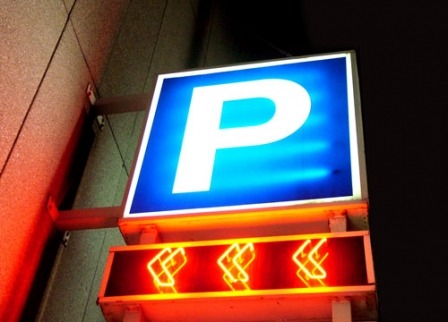 Northern Powergrid will be funding the cost of parking in Harrogate's two principal multi-storey car parks on Christmas Eve so that shoppers can park for free in 1200 spaces. This gesture comes after a major power cut during the season's busiest shopping day in the town on Saturday, 17 December.
Just after 1.30 pm an 11,000 volt electrical equipment failure at one of Northern Powergrid's main substations supplying Harrogate led to 19,300 customers experiencing a power cut. Engineers responded immediately in the Network Control Centre and on site, restoring power to 16,700 customers in stages in less than one hour. However, many businesses in the town remained without power for the afternoon and had to close. Power was fully restored by 6.40 pm.
On behalf of residents and businesses in Harrogate, the Leader of Harrogate Borough Council, Councillor Don Mackenzie, has welcomed this gesture by Northern Powergrid to pay for free parking in the town's Victoria and Jubilee multi-storey car parks on Saturday, 24 December.
Don Mackenzie said:
Whilst we all understand that major power cuts are very rare, last Saturday's occurred on the busiest day of the year. It came at great cost to businesses and at great inconvenience to shoppers. I believe that this gesture from Northern Powergrid goes someway to putting things right and I commend them for it.

The company's emergency contingency plans worked extremely well, and I would also like to thank them for the speed with which they did restore power.
John Barnett, Director of Customer Operations at Northern Powergrid said:
Events of the type that occurred last Saturday in Harrogate are very rare and we are very aware of the inconvenience that the power cut caused; including to retailers, entertainment venues, and their customers. We wanted to provide a gesture of goodwill and we are delighted to be able to take up the council's suggestion regarding providing free parking arrangements in the town on Christmas Eve. We wish everyone in Harrogate a peaceful and happy Christmas.
*The Victoria MSCP closes at 7.30 pm and the Jubilee MSCP at 8.00 pm.