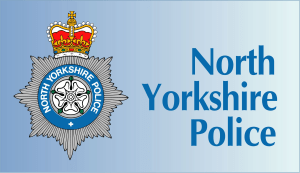 Complaints against North Yorkshire Police have risen for the second consecutive year, according to figures released today by the Independent Police Complaints Commission.
The IPCC's Police Complaints Statistics for 2010/11 showed that North Yorkshire Police recorded 525 complaints against its officers – an increase of 6% on the previous year. Those complaints contained 1047 allegations – an increase of 23% on the previous year.
These figures contrasted with a national trend which saw overall complaints fall by 4%.
North Yorkshire Police's top three areas for allegations were around incivility (194 allegations), oppressive conduct (128) and other neglect of duty (316).
The force remains the top performing force in relation to the percentage of complaints it concludes through local resolution – 72%.
IPCC Commissioner Nicholas Long said:
North Yorkshire Police's complaints figures reflected an increase while the national statistics have shown a fall. There is no clear reason why this should be the case and I am sure the force will want to examine this further.

However, on a more positive note the force continues to resolve far more complaints than other forces by way of local resolution. This demonstrates a willingness to sit down and explain matters to complainants and where necessary say sorry.
One of the key themes for the IPCC in England and Wales was a significant trend in the number of non-recording appeals upheld against forces.
The figures reveal that over 6000 people made an appeal to the IPCC because they were unhappy with the way their complaint had been handled by their local police force. Close to 1,200 of them appealed because the force had not recorded their complaints. The IPCC found in favour of the complainant in nearly sixty per cent of those cases, requiring local forces to reconsider the complaint in over 600 cases.
In North Yorkshire the appeal figures were small compared to other forces, but the percentage of those appeals that were upheld was higher than the national trend. Out of 13 appeals considered by the IPCC against the non-recording of a complaint, nine (68%) were upheld.
IPCC Deputy Chair Deborah Glass said:
We have, within the past year, launched a campaign to encourage the police to 'get it right first time'. For many complaints this means recording them and dealing with them properly at a local level. So often it is about listening to people about where they feel the police service has failed them and providing an explanation or an apology where something has gone wrong.
The IPCC's report also revealed nationally:
During 2010/11 public complaints against the police declined 4% from the previous year to 33,099 – the first reduction since reforms to the police complaints system were introduced in 2004/05.
The most common aspects of policing that people complained about remained the same as in previous years, with nearly 50% of allegations about neglect or failure in duty (27%) and incivility, impoliteness and intolerance (18%).
The public appealed to the IPCC because they were dissatisfied with how their local force had dealt with their complaint on 6,173 occasions and the IPCC upheld thirty per cent of those appeals.
Mike Stubbs, North Yorkshire Police Federation, said:
North Yorkshire Police officers deal with more than 500 reported incidents every day resulting in 23,000 arrests each year, many in confrontational situations. In that context, the number of 525 complaints is very low.'

However the increase may be an indicator of the increasing pressures on front line police officers, as Government cuts continue result in reductions in the number of officers in North Yorkshire. We have repeatedly heard the phrase 'doing more with less' being used – one of the inevitable consequences is that the remaining officers now face greater demands which is impacting on their ability to meet the public's expectations.
Steve Read, Director of North Yorkshire Police's Professional Standards Unit, said:
The force by force comparative figures in the IPCC report generally show North Yorkshire Police in a good light.

Of course, we accept there will be focus on the force's comparative year on year rise in both complaint cases (6%) and complaint allegations (23%) compared with a 3% fall in the number of cases nationally .

It must be emphasised, though, that other forces have been the subject of far greater year on year percentage rises. The fact that more people have made a complaint can be seen as a positive indicator of their confidence in our capability to handle such matters professionally, efficiently and with integrity.

We are also particularly pleased that North Yorkshire Police – at 72% – continues to have the best local resolution rate nationally by a significant margin. To put this into context, the next best force's local resolution rate is 49% and the national average is 32%.

This is a very significant achievement in the light of the IPCC's assertion that this mode of complaint resolution is most likely to bring greater satisfaction to the complainant, not to mention lessons learned for the organisation, than those resolved by other means.
Please also take into consideration this more up-to-date position re complaints which went before by the Police Authority in November: www.northyorkshire.police.uk/index.aspx?articleid=7781