A Yorkshire beer has played a starring role in an American crime drama's Christmas special!
And, following the latest episode of NCIS: Los Angeles – which was screened last night (December 13) across the USA – Masham-based T&R Theakston's has received a number of enquiries from eager fans asking where they can get hold of barrels of "Christmas Ale".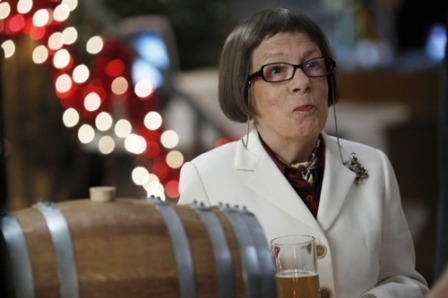 At the end of the episode, Hire Power, which won't be seen on UK screens until next year, Henrietta "Hetty" Lange (played by Linda Hunt) is seen knocking a tap into the end of a wooden cask.
As she pours a glass of beer from it, she says: "This is Theakston's Christmas Ale, flown all the way from Yorkshire in England, and brewed like it was in Charles Dickens time."
One email to the brewery said: "Hi, NCIS Los Angeles, a TV series in the US, had a final scene with a Christmas party. The party people had a keg of a Theakston Christmas Ale. Does that seasonal beer of yours exists? Thanks. Aldo.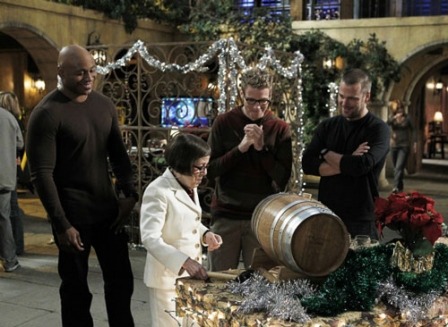 T&R Theakston Ltd Executive Director Simon Theakston said:
The first we knew about our appearance on NCIS: Los Angeles was the email we received from Aldo.

The programme was correct in almost every detail expect one. Whilst we have been brewing beer the same way since Charles Dickins's time, we don't have one called Christmas Ale. However, we are prepared to excuse them that little slip.

In additon to our five permanent ales, which includes our legendary Old Peculier, we brew 12 seasonal ales. The current one is The Famous Theakston's Masham Ale, which is available until January.

For the last eight years we have been sponsoring the Theakston's Old Peculier Crime Writing Festival, which brings the world's leading crime writers to Harrogate each July.

Appearing in a crime series is very fitting indeed. This really was wonderful advertising for both Theakston's and Yorkshire alike and I'm sure it will lead to us gaining a new army of real ale admirers."
NCIS: Los Angeles (Naval Criminal Investigative Service: Los Angeles) stars Chris O'Donnell and LL Cool J. It is a spin off from NCIS.