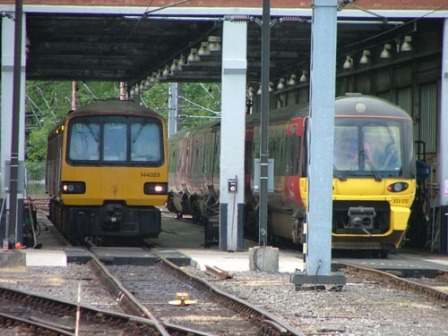 Hot on the heels of success getting a new London to Harrogate train, Harrogate and Knaresborough MP Andrew Jones has welcomed the announcement that Northern Rail is to increase the number of carriages on the Knaresborough to Leeds line.
From Monday 12 December, Northern Rail are increasing the number of carriages on six peak time services – three in the morning and three in the early evening. This will result in over 220 extra seats on this route every weekday.
MP Andrew Jones commented:
I would like to thank Northern Rail for making this extra space available on what can be very overcrowded services. I receive many complaints about the standards on the Leeds to York line and it is good to know that these are being listened to and acted upon.
Since December 2004, when Northern Rail took over the line passenger numbers have leapt by nearly 40 per cent.
Mr Jones continued: "The astonishing growth in passenger numbers shows just why we need permanent upgrades to this line with improved rolling stock and electrification of the line. Rail services are improving in our area and I am campaigning to make them better still."