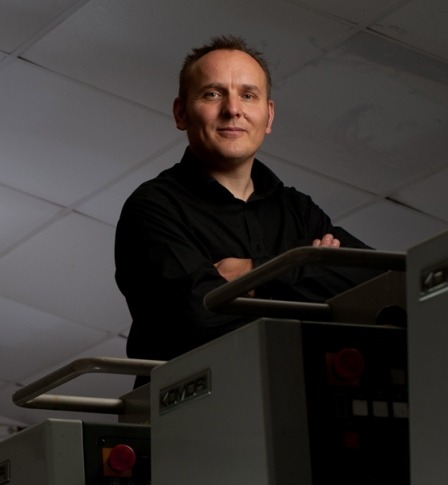 Platinum Print, the printing and mailing company based at Hookstone Park in Harrogate, is one of the first companies in the UK to use the new state-of-the-art online proofing and artwork submission system launched by the global photographic and print giants, Fuji.
Production director, Mark Plummer (pictured above) said:
We are very excited to launch this new system which opens up a vast array of possibilities for Platinum and its clients and once again endorses our commitment to ground-breaking advances in the printing industry.
The remote technology will improve operational efficiency by speeding up client review, correction and final turn-around times. The new system allows clients to upload files securely and quickly which can then be checked for potential errors. This allows for speedy proof creation with an automatic email notification to the client. The client can then review the proof online, with the option for revisions and live approval so that clients receive real-time notification of the progress of their print job.
David Wyvill, managing director said
We have already rolled the new system out to a number of clients and received extremely positive feedback in terms of the speed improvement and flexibility it now gives. It shows our commitment to advances in technology and ties in neatly with the web2print system which we already operate.
The new system is the latest in a series of developments in the company which has included investment in plant of over £250,000 since January this year with the purchase of a new digital press – the Ricoh C901 – and the Grutzmacher mail processor and the employment of three new members of staff.
David added:
We are setting our sights on continuing to build on last year's turnover increase of 15% and this is a mark of our ambitions for the future development of our business.