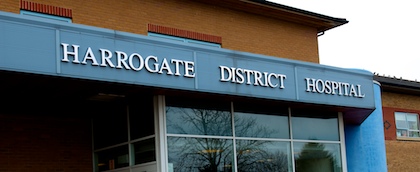 Volunteers at Harrogate District Hospital have been told they must undergo a programme of basic training – including equality and diversity awareness – to be allowed to continue in their unpaid roles.
Letters sent to the army of volunteers this week said the training , which was being enforced by the NHS Litigation Authority, was to "help ensure the safety of our volunteers, other staff and patients", and had to be completed within 12 months of starting at the hospital, or the date of being notified by the letter.
The letters state that the training "is necessary in order for you to carry out volunteering activities for the Trust". In addition to the equality and diversity awareness training there are eight other subjects to be instructed in, including Manual Handling Theory, Manual Handling Practical, Data Protection and Safeguarding Adults Awareness.
A spokesperson for Harrogate Health Care said:
The Trust's volunteers play a vital part in the day to day running of the hospital and their role has such a valuable impact on the patient experience.

We have over 300 volunteers and since July to date they have dedicated over 1800 hours to the Trust.

We value each and every one of our volunteers and we will work with them to minimise the time required for training.
Many of the volunteers undertake fund-raising activities, which could be severely hit if they lose numbers as a result of the new, enforced policy.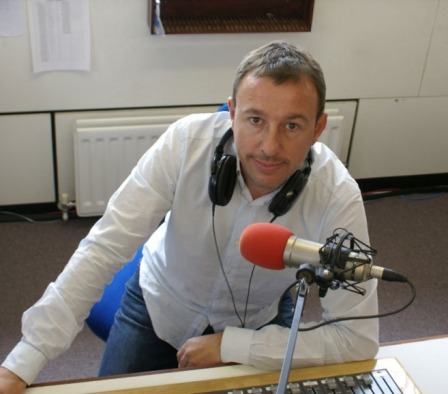 David Simister, a former chairman of Harrogate Hospital Radio – who is due to receive a long service certificate at the Trust's annual Volunteers Tea Party next month – branded the move barmy, and one that would result in the reduction of volunteers.
He said:
I've been a member of Harrogate Hospital Radio for 20 years and haven't needed any training of this kind before. We are living in a world of political correctness and ambulance chasing lawyers which is driving this policy forward.

Volunteers already give up a lot of their time to provide much-needed but always unpaid support to the NHS. This training will demand a lot more of their time.

This move comes as the cash-strapped NHS is shedding staff and cutting frontline services, which will only serve to increase the need for volunteers to help 'backfill'.

I run a small business and can ill afford to take time off to attend nine training sessions, particularly when the majority are totally pointless to what I do. The heaviest item I lift is a CD out of its case. For others it's cups of teas and newspapers.
Harrogate Hospital Radio is an award-winning charity broadcaster which has just over 50 volunteers on its books. It was recently praised by the Duke of York for the work it does in the community.
Mr Simister added:
The easiest way around this nonsense is for volunteers to sign a disclaimer. That way they are responsible for their own actions. It will be a damn site simpler and cheaper than the training they are enforcing on us.

No wonder the NHS is so short of cash when money is being diverted away from frontline services to time wasting activities such as this.