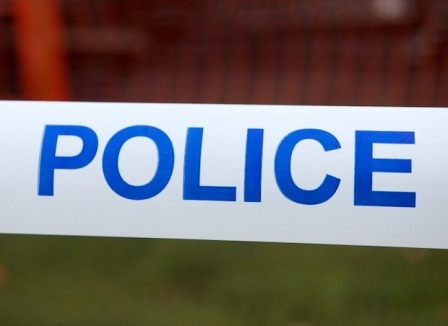 A new on-line tool has been launched by the Her Majesty's Inspectorate of Constabulary's (HMIC) Crime and Policing Comparator.
The website allows the county's residents greater access to information on crime and justice in their communities.
It gives members of the public the opportunity to compare performance between regions and uses four key themes:
Recorded crime and Anti-Social Behaviour
Detection Rates
Force Finances
Workforce numbers
The site already allows users to access information on crime and anti-social behaviour in their local area just by entering their postcode.
Sir Denis O'Connor, HM Chief Inspector of Constabulary said;
Part of our role at HMIC is to provide the public with reliable information about the police.

That is why we have produced this easy to use online tool, enabling people to see how their force compares. To ensure the public get a complete picture of policing, HMIC continues to inspect forces and publish professional judgements in our reports.
Chief Constable Grahame Maxwell, of North Yorkshire Police, said:
The HMIC's Crime and Policing Comparator online tool is welcomed by North Yorkshire Police. We support this kind of transparent and publicly accountable insight into an organisation and its performance. The strive to improve and become even more efficient and effective must be encouraged, never more so in these times of austerity.

Of course, no two forces are the same and the ways of working in a huge, largely rural policing area such as North Yorkshire can contrast markedly with a smaller, urban policing area. So to try and draw direct comparisons is not really possible.

Instead, it is about maximising the available resources and making sure the right people are in the right places at the right time, which is something I believe we have achieved here in North Yorkshire and the City of York.

This high-level of performance is demonstrated by the fact that North Yorkshire and the City of York has remained the safest and lowest-crime area in England for five months now. This is based on crimes per 1,000 population and verified the Home Office's statistical database IQuanta.

Working alongside North Yorkshire Police Authority and our community partners, we are more determined than ever to keep it that way.

Crucially, North Yorkshire Police is in a sound financial position.

As a result of the decisive and unprecedented action taken in order to reduce expenditure, we have managed to achieve a balanced budget for the next two years. Detailed financial planning is also in place to realise the remaining savings and therefore secure the long term financial future of the force.

The sheer effort to surmount what was a looming financial black hole should not to be underestimated.

Everyone connected to North Yorkshire Police can be very proud. We can truly look to the future with genuine confidence and provide the very best policing service possible to the communities we are honoured to serve.
As well as visiting police.uk the Crime and Policing Comparator can be accessed through www.hmic.gov.uk