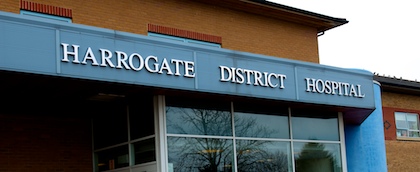 Welcoming the decision by Harrogate Borough Council to grant planning permission for a new Sir Robert Ogden Macmillan Cancer Unit and associated car parking at Harrogate District Hospital, Chief Executive Richard Ord said:
We are delighted with the Council's decision. We can now press ahead with our plans for a new multi-million pound, state of the art cancer unit for the benefit of cancer patients in Harrogate and the surrounding district.

The new unit will enable us to carry out a wider range of treatments that patients currently have to travel elsewhere to receive.

We are extremely grateful for the generosity of Sir Robert Ogden and Macmillan Cancer Support, who are each donating £3.5 million towards the scheme. Without their help, we would not be able to go ahead.

Macmillan recently rated our cancer services here in Harrogate as the best in the country, from the experiences of patients. Now we have the chance to make our service world class by building this new cancer unit to offer state of the art treatment and facilities.
Work on providing car parking, which will replace the spaces lost when the new unit is built, is now due to begin this autumn. It is hoped that the new Sir Robert Ogden Macmillan Cancer Unit will open in the summer of 2013.
Mr Ord added:
We understand that there will inevitably be some disruption during the works, but are working hard to ensure it is kept to a minimum. We are very grateful for the patience of our patients, visitors, neighbours and staff as we go about this major project to make cancer services in Harrogate world class.