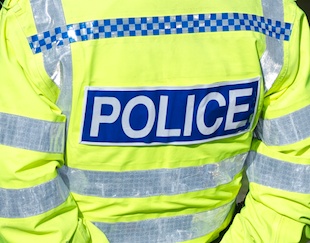 A taxi driver who came to the aid of a young woman in York is being sought by police.
The driver who assisted the woman, when she was approached by a stranger on Walmgate in the early hours of Tuesday 6 September 2011, could have information vital to the investigation.
The woman, aged 20, from York, was walking home after a night out with friends in the city centre when she was approached by a man as she reached Walmgate Bar at around 1.15am.
The man grabbed her by the wrist and asked her where she was going. She said she was going to meet a friend further along the road. The man offered to take her to meet her friend and kissed her on the cheek.
At this point a black taxi drove towards them from the direction of the city centre and stopped next to the laundrette after seeing the woman step into the road. The man was still holding her wrist but in such a way that the taxi driver would not have been able to see.
She managed to free herself from the man's grip before the taxi driver took her home and her housemate contacted the police.
The man, who spoke with a local accent, is described as white, aged between 40 and 50-years-old, around 5ft 3in tall with a slim build, short, dark hair and pale skin which was wrinkled around the eyes and mouth.
He was wearing a long-sleeved top, dark trousers and dark shoes and was carrying a white or cream carrier bag.
Officers are appealing for the taxi driver or anyone else who witnessed the incident to come forward.
PC David Butchart, of York Safer Neighbourhood Team, said:
While we believe that this was an isolated incident, it is still very important that we trace the man involved.

Although the young woman was unhurt, she has obviously been left very upset by what happened and we are grateful for the actions of the taxi driver who came to her assistance.

It is very important that we speak to the driver of the taxi as he could have information that can help us to identify the man involved who we are also urging to come forward so that we can establish his intentions.

Residents in the area who saw or heard anything in the early hours of Tuesday morning are also urged to contact the police or Crimestoppers with information.
Anyone who can help the police with their enquiries should contact PC David Butchart, of York Safer Neighbourhood Team, on 0845 60 60 24 7, quoting reference number 12110151125.