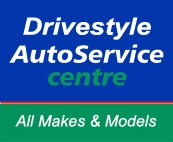 Drivestyle has recently moved to a new Autoservice Centre in Pannal and to celebrate, it has teamed up with Saint Michaels Hospice to help raise much needed funds.
They have joined the Saint Michaels Hospice Business 500 and agreed a 12month programme to help raise £12000 by donating  10% of any service revenue .
The scheme started in August and have so far raised £700 –  so it is working!
Tony Collins, Chief Executive of Saint Michael's, said:
We're proud to welcome Drivestyle to our Business 500 Club. We're absolutely thrilled by their commitment to Saint Michael's and that they have already had much success in their fundraising project.

The money Drivestyle raises will be of significant value to patients and their families who are living with terminal illness and bereavement.

Saint Michael's needs £3.9m a year to maintain its current level of services and more than 80 per cent of that has to be raised by the community. The support we receive therefore in fundraising events, gifts left by people in their wills, and schemes like the Business 500 Club is absolutely vital and we're grateful for Drivestyle's generous contribution.
Further details can be found on  www.drivestyleautoservicecentre.co.uk