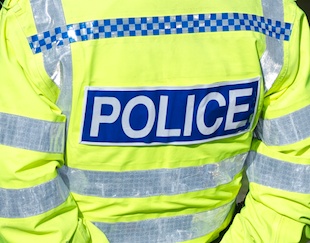 Thirsk police are appealing for witnesses after thieves stripped thousands of pounds worth of parts from a wagon in Dalton.
Dalton is situated 5 miles south of Thirsk.
At sometime between 7.30am and 10.30am on Sunday 28 August 2011, the yard of Euro Design at Willow Bridge Mills was broken into and the engine of a White Iveco Cargo truck had several parts stolen from the engine.
The offenders took the radiator, the engine's frame and housing, the catalytic convertor and the intercooler. Each part is worth £1000 each.
They also stole £160 worth of diesel and prepared the batteries for removal but did not take them.
Officers are appealing to anyone who has any information about the theft to contact the police or Crimestoppers with information.
PC Adam Gatenby, of Thirsk police said:
This theft has caused a great deal of inconvenience and expense to the company.

I believe that there must have been more than one offender involved as the removal of the parts from such a large vehicle would not have been possible for someone working alone.

The offenders must also have had a good working knowledge of such vehicles to have been able to remove the parts.

It is likely that the suspects used a vehicle to transport the items from the scene as they are very heavy and I am appealing to anyone who saw any suspicious people or vehicles in the area at the time of the incident to come forward with information.
The truck was parked behind a locked gate and was visible from the road.
Anyone who can help the police with their enquiries is urged to contact PC Adam Gatenby, of Thirsk police, on 0845 60 60 24 7, quoting reference number 12110145971.