Community crimefighters offered criminals' cash
Community groups who are committed to preventing crime and disorder are to be given a boost by this year's 'Why should they?' campaign.
North Yorkshire Police has made £25,000 of seized cash available to non-profit making organisations, charities, volunteer and community groups whose work makes a positive contribution to reducing crime or anti-social behaviour.
Financial Investigator, Detective Sergeant Dave Edwards and DI Ian Wills with a vehicle seized under the Proceeds of Crime Act
Local organisations will be able to bid for up to £3,000 worth of funding to help further their work, and applications are now being invited from organisations across North Yorkshire and the City of York, who can demonstrate their commitment to making their communities safer.
The funding has been made available from cash seized from criminals under the Proceeds of Crime Act (POCA).
Last year, fourteen local community groups and charities benefited from £24,000 worth of criminals' cash seized under POCA.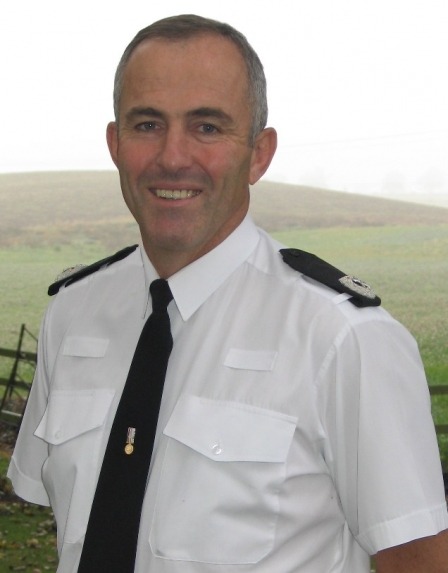 Temporary Deputy Chief Constable, Tim Madgwick (right) said:
We are very pleased to be able to allocate further funds towards local community projects, particularly as this year's theme is focusing on preventing and reducing crime and anti-social behaviour.

It's very satisfying to be able to return criminals' ill-gotten gains back to the community, knowing that it will also help improve the quality of life in our neighbourhoods.

Criminals should not be allowed to benefit at the expense of innocent members of the public and we will continue to use the Proceeds of Crime Act to its full potential.
The force's Financial Investigation Unit recovered i£1,339,479.32 between 1 April 2010 and 1 April 2011, after pursuing criminals through the courts to retrieve their illegal earnings under POCA.
More than £1.1m of the cash was recovered through confiscation orders – where a convicted defendant is ordered to pay back the amount they have benefited from through their crimes.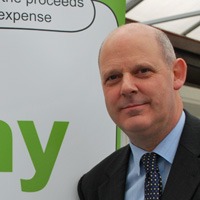 Detective Inspector Ian Wills (right) who heads the force's Financial Investigation Unit, added:
The 'Why should they?' campaign sends a clear message that we will do everything in our power to ensure that criminals do not benefit financially from their crimes.

Our Financial Investigators have put in a great deal of hard work to ensure that crime doesn't pay for criminals in North Yorkshire and the City of York. Our aim is to pursue them relentlessly, maximising the legislation to the full.

The figures achieved in the last financial year demonstrate our commitment to hitting criminals where it hurts the most – their pocket.
Last year's campaign saw 14 local good causes benefit from criminals' cash. They were:
Cleveland Mountain Rescue Team
Herriot Hospice Homecare
Harrogate and Knaresborough Toy Library
Henshaw Arts and Crafts Centre
Richmond Golf Club junior section
Ryedale School Sports Coordinator Association
Scarborough and Ryedale Mountain Rescue Team
Scarborough Blind and Partially Sighted Resource Centre
Barwic Parade Community Primary School, Selby
Kellfield Village Institute
York Boxing Club
Priory Street Centre, York
5th Skipton Scout Group
Pioneer Projects in Bentham
If you would like to apply for funding from the 2011 'Why should they?' campaign, please log on to www.northyorkshire.police.uk/whyshouldthey or, you can call 01609 789197 for an application form
or write to:
Why should they?
Financial Investigation Unit
North Yorkshire Police Headquarters
Newby Wiske Hall
Northallerton
DL7 9HA
Closing date for applications is Friday 7 October 2011.
Remember that the project or group must contribute to reducing crime and/or anti-social behaviour and you will need to demonstrate how your organisation helps to reduce crime or anti-social behaviour.