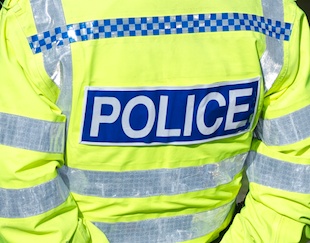 Do you have what it takes to be a Special Constable?
North Yorkshire Police have started their recruitment campaign for the Special Constabulary.
People who would like to volunteer to work alongside regulars on the front-line at the heart of the community will be able to apply to join the ranks of Specials from Monday 5 September 2011.
North Yorkshire Police will be recruiting 40 Special Constables to work across North Yorkshire and the City of York.
To find out what it takes to be a Special Constable why not come along and join the team at a local recruitment event, there will be the chance to meet with existing Special Constables, the Special Constabulary Liaison Officers, the local Safer Neighbourhood Commanders and members of the force's HR and Training Departments.
The recruitment events will take place at:
Monkbar Hotel, Monk Bar, York between 6pm and 9pm on Thursday 8 September
Falsgrave Community Centre, Scarborough between 10.30am and 1.30pm on Saturday 10 September
Police Headquarters, Newby Wiske Hall between 6pm and 9pm on Wednesday 14 September
To reserve your place at one of the events, please register your details and preferred time and venue at www.northyorkshire.police.uk/specials
Chief Inspector Richard Anderson, who is leading the recruitment campaign, said:
The tradition of having Special Constables working alongside the regulars goes back to the very earliest days of policing in the country and they still form an integral part of the modern police force.

Specials work alongside regulars performing the same wide variety of duties.

During 2010, members of the Special Constabulary in North Yorkshire Police gave in excess of 28,000 hours of their own time. This amounts to over £450,000 extra we would have had to spend to provide the same number of officers out on patrol.
Superintendent Ken McIntosh Harrogate Safer Neighbourhood Commander said:
As the Safer Neighbourhood Commander for the district I know the contribution Special Constables make to policing the area and how much their commitment is valued by the regulars they work alongside and the communities they serve.

If you would like to learn more about the work of the Special Constabulary and the recruitment process please come along and visit us at New Park School, Harrogate on Wednesday 7 September.
Applicants can obtain an application form by attending their local recruitment event, visiting the local police station to collect or by visiting the website www.northyorkshire.police.uk/specials where a copy can be downloaded or email your request to specialsrecruitment@northyorkshire.pnn.police.uk or telephone 01609 789642 during office hours.
Completed application forms must be returned by post to the HR Department, Police Headquarters or by email by 5pm on Friday 23 September 2011. Police Stations are not able to accept completed application forms.