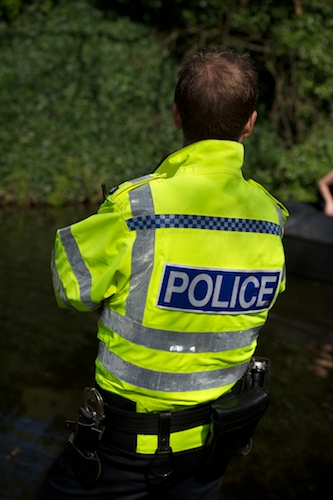 North Yorkshire Police continues to respond to support operation Kirkin.
Operation Kirkin is the overall Metropolitan policing operation which is coordinating a pan-London response to the series of outbreaks of criminality and disorder which commenced in Haringey Borough on Saturday 6th August and had spread to other London boroughs.
North Yorkshire Police has 5 Police Support Units (PSU's) who have undergone specialist training in public disorder. 2 units have  remained in North Yorkshire throughout the current problems with a single PSU being deployed in London, West Midlands and Greater Manchester.
The Greater Manchester and West Midlands units have returned. The London team that returned on Thursday (11th Aug) were replaced with a new team.
Operation Kirkin was discussed as a special agenda item at today's Ethics and Standards Board being managed by the North Yorkshire Police Authority.
Chief constable Grahame Maxwell commended his staff:
The North Yorkshire Police have really stepped up to the mark and can mobilise quickly when needed – we have effectively doubled our workforce.
Temporary Deputy Chief Constable Tim Madgwick commented:
The use of social media had been a real problem and we have been managing it closely, with some people receiving a knock at the door over inappropriate items posted

We will not stand for any hint of incitement or encouragement to commit crime or violent disorder.

Even if there is no intention to carry out the threats, making such comments causes alarm and distress to many people.

We hope these arrests send a very clear message to anyone who foolishly thinks it's a good idea to use recent events to incite violence and criminality.
On Friday 12 August 2011 four people were arrested in connection with these offences. Two men from York, both aged 18, on suspicion of conspiracy to commit burglary, and two men from Thirsk, aged 24 and 27, on suspicion of conspiracy to commit violent disorder. All four men remain in custody.
There have been no instances of riot in the region and the North Yorkshire Police continues to operate a heightened level of public visibility with all rest days currently cancelled.