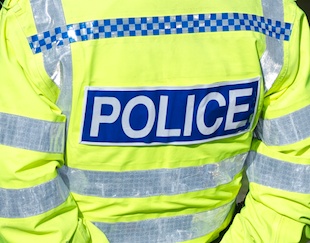 Skipton police are appealing for a caravanner to come forward after a cyclist was seriously injured on the B6160 on Saturday.
At around 12pm on Saturday 6 August, a 62-year-old man from Burley-in-Wharfedale was cycling with his son along the B6160, between the village of Burnsall and Bolton Abbey.
A car towing a caravan overtook the two cyclists. The back of the caravan caught the 62-year-old cyclist, resulting in him coming off his cycle and onto the road.
The caravan continued on its journey along the B6160, towards Bolton Abbey and the junction with the A59.
The cyclist sustained a broken hip in the collision and was taken to Airedale General Hospital, where he remains.
Investigating officer, TC Paul Cockerill of Skipton Roads Policing Group, said: "The car and caravan did not stop, however, the driver may be unaware that a collision had occurred and I am appealing for anyone who was towing a caravan along the B6160 on Saturday to come forward.
"We do not have a description of the vehicle which was towing the van, but the caravan is described white and small enough to fit through the arches at Bolton Abbey."
The driver, motorists travelling along the B6160, and anyone who witnessed the collision is asked to contact TC Cockerill on 0845 60 60 247, quoting reference12110131717.