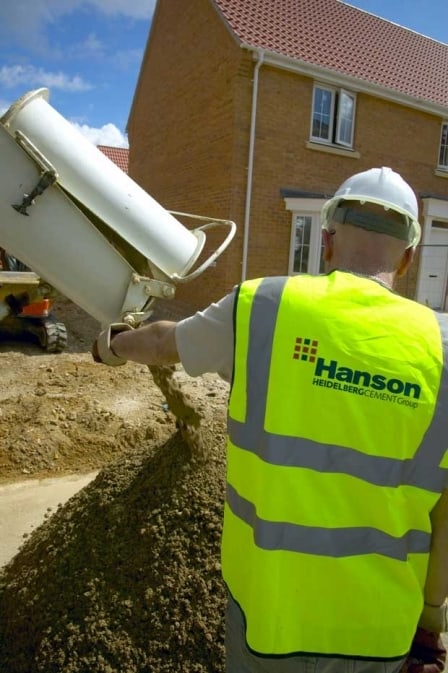 One of the UK's biggest names in the construction industry is moving its operation to Harrogate's Pannal Business Park.
Hanson Quarry Products is relocating from its existing base at Killinghall to a 25,000 sq ft warehouse within the Pannal site – the former manufacturing base of Dunlop Latex.
From within the building, the firm will make 20,000 cubic metres of concrete each year, which will be used on construction sites in and around Harrogate.
Nick Prescott from letting agents Gent Visick said: "This is another classic example of Pannal Business Park's appeal to a wide range of clients.
"The size of building that Hanson will be moving into is rare to find in the District, and we are delighted that we could meet this firm's requirements.
"Three years ago the site was virtually empty. Now it's becoming the location of choice for a very diverse clientele, which currently includes a PR company, quantity surveyors, renewable energy systems installers and a garage.
"This is our biggest single let to date and Hanson is a very welcome addition to Pannal Business Park."
Hanson is relocating from its current base at Killinghall where the landlord is seeking to redevelop the site. The move will retain the existing 6 jobs.
Local residents have expressed some concerns over the new development, given the proximity to domestic housing in the Village. They have concerns over noise and both airborne dust and on the connecting roads.
David Weeks, the PR and Communication Manager for Hanson explained further:
"This is not a cement works, it's a wet batch ready-mixed concrete plant. Cement is one of the constituents of concrete along with sand, gravel and water.
"The cement will be delivered in tankers and kept in a sealed silo which will discharge direct into the batch plant. The sand and gravel will be delivered from our quarry at Allerton Park near Knaresborough and will be fed into the plant via an enclosed conveyor.
"As it is a wet batch process, there will be little or no dust produced. The wet concrete will be discharged into truck mixers with revolving drums for delivery to customers.
"The unique feature of this plant is that it is being built within an existing warehouse. This will further reduce its environmental impact.
"Lorry movements will fluctuate depending on our workload but will average between 12 and 15 per working day. Concrete has a relatively short 'shelf-life' and does not travel very far.
"The plant will serve a local market within a 10-12 mile radius. Trucks will only turn left into Station Road when delivering to construction projects in the village. The vast majority will use the A61.
"Concrete is a highly versatile construction material on which the foundations of our society are built. It is used to build houses, homes, hospitals and schools and is both essential and sustainable."
Hanson has more than 200 ready-mixed concrete plants across the UK and operates them to very high environmental standards. All their plants are covered by the environmental standard ISO 14001, which includes commitments to legal compliance, prevention of pollution and continual improvement.
Work on constructing the new plant, which represents an investment of more than £1 million and will safeguard the jobs of six employees, is due to start this week and will take 2-3 weeks to complete.
Hanson are committed to working with the community to allay their concerns and have extended an invitation for them to see the development once complete.