Harrogate Police are hoping to reunite a haul of suspected stolen goods with the rightful owners.
Officers seized the goods from a house in Harrogate last month after two men were arrested on suspicion of theft from vehicles and going equipped to steal.
In total, 52 items were recovered including cycles and cycle parts, iPods, sat-nav, perfume, cameras, sunglasses, mobile phones and eight bottles of wine.
So far, eight victims of theft have been reunited with their property, and officers would like to trace the remaining owners of the goods.
Detective Constable Gary Blackburn of Harrogate CID, said: "We have experienced an increase in theft from vehicles in the Harrogate and Knaresborough area recently, often from unsecured vehicles or where valuables have been left on display.
"Anyone who has been the victim of a theft is urged to check out our facebook gallery to see if they recognise any of the property.
"In the meantime, we urge members of the public to take basic crime prevention measures to prevent them from becoming a victim of crime.
"Many thieves are opportunist and the more obstacles you put in their way the less likely they are to take advantage."
The arrested men are aged 22 and 28 and are from Harrogate and Leeds. Following the search of the house, a 22-year-old woman was arrested on suspicion of handling stolen goods. All three have been released on bail while enquiries continue.
The items include 10 mountain bikes and the items below, although this list does not cover all items.
Lacoste , ladies lotions in box
Casio Camera
LG Mobile
Paco Rabanne perfume
Dolce & Gabbana sunglasses in case
binoculars
Red IPod with personal information on
Nokia express mobile
Vivitar camera
Samsung mobile phone
Sony Ericsson mobile phone
Mini Moto – Grey
Navman S80 + cradle sat nav
Garmin Nuvi Sat Nav
Red sports jacket
8 bottles of Lindeman's wine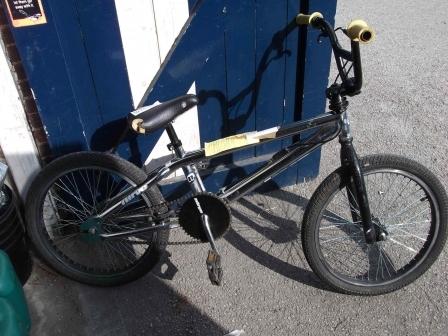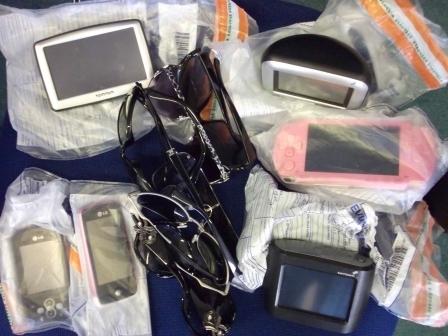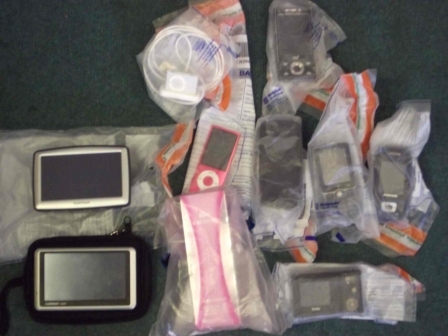 Crime prevention advice
Use other security devices such as steering or wheel locks and if you don't have a garage, consider fitting sturdy gates to your driveway, or fit a security post. You could also consider fitting a tracking device to your vehicle.
Always activate the security system on your vehicle and remember to remove all valuables including sat navs and their holders.
Inside your home, don't leave your car keys on view or placed near windows, doors or cat-flaps where thieves can see them. Make sure that you hide your keys away so any would-be thief cannot find them.
More crime prevention advice can be found at www.northyorkshire.police.uk/crimeprevention