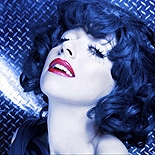 Harrogate Theatre has announced details of their new season of shows which covers performances from September 2011 through to March 2012. The new season continues to offer a full and diverse programme of work including collaborations with and work from companies with national and international reputations for performance. Tickets are now on sale for all shows, including the best in award-winning drama, world-class comedy, fun for family audiences, opera, dance and much more.
Season Highlights
Harrogate Theatre

teams up with

Brother Wolf

to bring a new one-man show

Fagin's Last Hour

to the stage

Harrogate Theatre

and

North Country Theatre

join forces once more with D.H. Lawrence's supernatural thriller

The Rocking Horse Winner

Following a string of plaudits at Edinburgh Fringe Festival,

Harrogate Theatre

continues to host work and collaborate with acclaimed theatre companies including

Maison Foo,

and Fringe First award-winning companies

Little Bulb Theatre

and

The Paper Birds
Three Stones Media

present a world premiere of

Broken Time

telling the story of how Rugby League burst into life in the late 19

th

century

Harrogate Comedy Festival

returns with the biggest ever line-up which sees over 30 comedians performing in just 12 days.

English Touring Opera

make a welcome return with a trio of Baroque operas

A first for

Harrogate Theatre

pantomime with a tale as old as time:

Beauty & the Beast
Harrogate Theatre

continues to offer great entertainment for young audiences with Scamp Theatre's

Stick Man

and

Little Angel & the RSC's

The Magician's Daughter
Slung Low

make their Harrogate debut with their interactive site-specific performance

The Knowledge Emporium
Season in full: Harrogate Theatre Produced Productions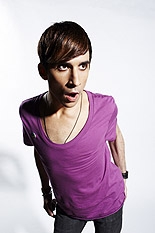 This season sees Harrogate Theatre join forces with the company behind last year's one-man A Christmas Carol, Brother Wolf, on a brand new stage adaptation of Charles Dickens' classic tale of crime and punishment, told from the point of view of Fagin the Miser. Phil Lowe (The BFG, The Dumb Waiter, Talking Heads, pantomime at Harrogate Theatre) will direct award-winning actor/writer James Hyland in this unique one-man show, Fagin's Last Hour, offering a fresh insight into literature's most controversial villain from Thursday 15 – Saturday 17 September in the Harrogate Theatre Studio.
After last year's smash-hit production of A Blood Wedding in Wensleydale, Harrogate Theatre once more join with North Country Theatre to bring D.H. Lawrence's classic fable The Rocking Horse Winner to the stage. Set against a vivid background of colourful race meetings, jockeys, touts and bookies this dark psychological thriller laced with satire and wit, will retain North Country Theatre's trademark theatrical invention.This supernatural tale from one of the 20th Century's greatest novelists will debut at Harrogate Theatre on Wednesday 21 – Saturday 24 September, before it heads out on tour throughout the region.
This year's pantomime marks a Harrogate Theatre first, with Beauty and the Beast running from Friday 25 November 2011– Sunday 15 January 2012. Be our guest as we follow Belle, a beautiful young woman, and the Beast, a handsome prince who has been placed under an evil spell for a hundred years. If the Beast can learn to love and be loved in return, the spell will be broken and he will return to his true self. But time is running out… After last year's record-breaking pantomime Dick Whittington, Beauty & the Beast promises to have all the magic and sparkle that makes Harrogate Theatre pantomime a festive family favourite throughout the region.
Drama & Theatre
On Thursday 15 – Saturday 17 September, Harrogate Theatre favourites Reform Theatre return with John Godber's comedy classic Weekend Breaks. A piece of new writing by Once Upon a Time in Wiganwriter Mick Martin about the beginnings of Rugby League, Broken Time, tours to Harrogate Theatre on Wednesday 28 September – Saturday 1 October. This season, Harrogate Theatre welcomes companies who have merited high critical and audience acclaim at the Edinburgh Fringe Festival recently including Maison Foo, a company at the forefront of physical theatre performance, with their show Memoirs of a Biscuit Tin on Friday 30 September and Saturday 1 October and Total Theatre and Fringe First Award-winners Little Bulb Theatre with their visually fantastical show Operation Greenfield on Monday 3 October. Fringe First award-winners The Paper Birds bring their brand new show Thirsty, exploring the nation's apparent love affair with alcohol, to the Harrogate Theatre Main Stage on Tuesday 28 February.
The more intimate environment of the Harrogate Theatre Studio continues to attract the best in new writing and theatrical firsts. Nick Lane directs Emmerdale star Matthew Booth in Rich Seam Theatre Company's production of John Godber's Beef in the Harrogate Theatre Studio from Tuesday 20 – Saturday 24 September. Invisible Thread (formerly Faulty Optic) offer their unique brand of visual theatre using inventive and innovative performance techniques, including puppetry, animation and live video-feed painting in their brand new show Plucked on Tuesday 27 September. Reform Theatre presents the world premiere of Nick Lane's (Me & Me Dad, Hull Truck) brand new laugh out-loud comedy Housebound on Tuesday 29 November – Saturday 3 December. And Caroline Horton brings her critically acclaimed one woman show You're Not Like The Other Girls Chrissy to the Studio on Thursday 2 February, for which she won Best Solo Performer at The Stage Awards last year.
Live Music
Familiar to thousands of music fans in Scottish rock band Idlewild, Sunday 9 October sees Roddy Woomble perfoming songs from his new album, as well as tunes from two previous albums and several Idlewildfavourites. Britain's most popular soprano, Lesley Garrett, celebrating 30 years of performance in opera, musicals, TV and radio,presents a very special evening of song and chat on Tuesday 31 January. Other live music highlights this season include big band music at its best with The Syd Lawrence Orchestra on Saturday 4 February and performances from guitarist extraordinaire Preston Reed on Friday 10 and Saturday 11 February. The indescribable Moishe's Bagel bring their unique mix of jazz-inflected klezmer and Balkan music on Wednesday 15 February and former member of Brinsley SchwarzNick Lowe performs a rare gig on Friday 24 February.
Comedy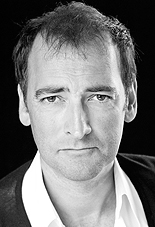 2011 heralds the third annual Harrogate Comedy Festival which continues to host the biggest and best names in comedy. Featuring 30 comedians from Monday 10 – Saturday 22 October, 2011 boasts new shows from big names in comedy including Pub Landlord Al Murray (Monday 10 October), master of observational comedy Ed Byrne (Tuesday 18 October), Fosters Comedy Award-winner Russell Kane (Saturday 15 October) and a double bill of comedy from Shappi Khorsandi and Jon Richardson (Wed 12 Oct).
Pushing comedy to the edge is Irish comedian and Edinburgh Festival favourite Jason Byrne (Wed 19 Oct) and master of stand-up Tommy Tiernan (Thur 20 Oct). The best in young comedic talent comes in the form of the sensational Frisky and Mannish (Mon 17 Oct) and a double bill of Elis James and Chris Ramsey (Fri 21 Oct), while line-ups are still to be announced for the only Sunday afternoon show The Sunday Roast with Andre Vincent (Sun 16 Oct) and the final Hyena Comedy Club Closing Gala (Sat 22 Oct). Best-selling author Tony Hawks (Tue 11 October), Phoenix Nights star Justin Moorhouse (Thur 13 Oct) and broadcasting legend Nicholas Parsons (Fri 14 Oct) complete the Harrogate Comedy Festival line-up in the Main Auditorium.
This year's Comedy Festival will see the more intimate Studio space really come into its own, offering the very best in emerging comedic talent, including Edinburgh Fringe Festival favourites The Boy with Tape on His Face (Wed 12 Oct), Chortle Best Newcomer Award-winner Diane Spencer (Thurs 13 Oct) and the boundary-defying Edward Aczel (Sat 15 Oct) and Perrier Award nominee Alex Horne (Tue 18 Oct). Sketch comedy in the Studio will be provided by Chortle Award nominees Ray Peacock & Ed Gamble (Tue 11 Oct) and Edinburgh Comedy Award-nominated show Late Night Gimp Fight (Fri 21 Oct). The Studio will also feature familiar faces from television and radio, including Tony Law (Russell Howard's Good News) on Fri 14 October, Steve Hall, one third of We are Klang (Mon 17 Oct) musical comedian James Sherwood (Wed 19 Oct), occult comedian Andrew O'Neill (Thur 20 Oct) and Radio 1 DJ Tom Deacon (Sat 22 Oct).
There's a chance to get up onstage and make people laugh on Saturday 15 October, as award-winning comedian James Cook leads a one-day workshop for budding comedians (no experience necessary) ahead of an afternoon comedy show by James Campbell for kids over six.
After October, Harrogate's longest running monthly comedy club, the Hyena Comedy Club, continues on a Saturday night with headliners including Adam Bloom (Sat 17 Dec) and Jason Cook (Sat 21 Jan). The line-up for Saturday 25 February and Saturday 31 March are still to be confirmed. Outside of Harrogate Comedy Festival, Al Murray returns with another date on Wednesday 7 December, Chris Addison performs his new show on Friday 3 February and Richard Herring on Wednesday 22 February.
Opera
Following their previous success with The Duenna (Autumn 2010), English Touring Opera make a welcome return with baroque opera masterpieces including Purcell's The Fairy Queen (Thursday 3 November) Handel's Flavio (Friday 4 November) and Xerxes (Saturday 5 November) and Bach's Cantata Nos. 154,156,54 and 159 (Sunday 6 November at St Wilfrid's Church).
Dance
Pushing the boundaries of English dance, from Morris dancing to hip-hop, Time Gentleman Please! is the new show featuring The Demon Barber Roadshow and hits the Harrogate Theatre stage on Thursday 1 March.
Cabaret
Monday 26 September sees three times Olivier Award-nominated comedy cabaret trio Fascinating Aida delighting audiences once more with a brand new show, mixing several new numbers with a few old favourites with razor-sharp satire. On Tuesday 14 February, actor and impressionist Alistair McGowan joins musical actress Charlotte Page in a delightful evening dedicated to the songs, poem and prose of Noël Coward: Sincerely Noël. Following on from her sell-out run at the Soho Theatre and Apollo Theatre, critically acclaimed international cabaret sensation Meow Meow and star of Olivier Award-winning show La Clique tours to Harrogate on Thursday 23 February.
Family shows
Adapted from the hugely popular children's book written by recently appointed Children's Laureate Julia Donaldson and illustrated by Axel Scheffler, the celebrated children's show Stick Man is live onstage from Thursday 20 – Saturday 22 October with puppetry, live music and comedy for all the family. Little Angel Theatre in association with The Royal Shakespeare Company bring The Magician's Daughter to the Harrogate Theatre Studio during October half term. With their trademark style of puppetry and song, this tale, written by former Children's Laureate Michael Rosen, was inspired by Shakespeare's story of The Tempest and tells the tale of an adventurous young girl on a magical faraway island.
And for kids aged 7+, Total Theatre Award nominees Gonzo Moose return to Harrogate with their brand new family adventure Grimm and Grimmer: The Misadventures of the Brothers Grimm on Wednesday 9 November.
2012 sees a brand new live version of the award-winning children's TV series Numberjacks touring to Harrogate on Thursday 16 – Saturday 18 February, complete with comedy music and excitement for ages 3+.
Other
Performance continues to push new boundaries this season with work from acclaimed theatre company Slung Low and their performance The Knowledge Emporium formed from collective knowledge collected from Harrogate residents and visitors. From Tuesday 18 – Saturday 22 October, an old fashioned sweetshop in a converted 1950s airstream caravan will be parked by the cenotaph in Harrogate Town Centre, open for passers-by to share a secret, a fascinating fact, or whatever other knowledge they care to share. This 'knowledge emporium' then forms content for a performance at the end of the week.
COMING SOON
Harrogate Theatre has also announced upcoming productions from March 2012, including Original Theatre Company's new production of Timberlake Wertenbaker Our Country's Good (Wed 7 – Sat 10 Mar) and an Oldham Coliseum/Harrogate Theatre co-production of Sir Arthur Conan Doyle's The Hound of the Baskervilles (Wed 25 – Sat 28 Apr).
Tickets are available to book for all these events and much more online at www.harrogatetheatre.co.uk or through the Harrogate Theatre Box Office 01423 502116.