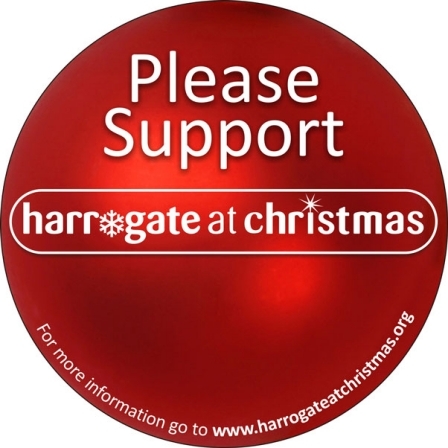 Harrogate at Christmas, the group that is responsible for providing the superb Christmas lights in Harrogate, had a successful start to its fund raising campaign.
Last Friday the group linked up with local radio station strayfm for a live broadcast and all day appeal featuring 'How Big Is Your Bauble?' where businesses and residents phoned in to pledge money for the Christmas lights.
Cllr John Fox said "The initiative is to encourage people to stay and shop in Harrogate this Christmas rather than going to Leeds or York. The Christmas lights are not just about making the town attractive, they will also add vital economic value in keeping shoppers here".
Harrogate Borough Council contributed £10,000 but this has to be match funded.
Cllr John Fox, Chairman of the Harrogate at Christmas Group said " Our aim was to raise £20,000 towards our budget of £27,000. At the end of the day over £22,510.00 was pledged. It is a fantastic achievement by the Harrogate community in these hard economic times".
Anyone who wishes to contribute can send their donation to Harrogate at Christmas, PO Box 8, Harrogate HG2 8XB.