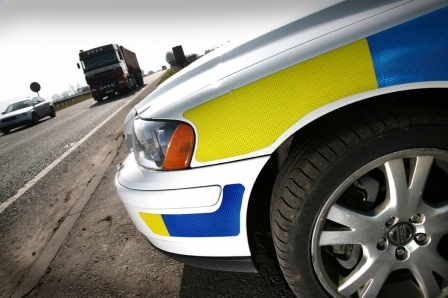 North Yorkshire Police are currently investigating the circumstances surrounding a collision on the A64 near York today (Tuesday 19 July 2011).
The incident involving three vehicles, a grey Vauxhall Insignia, a black Toyota Avensis and a blue Mini, occurred on the westbound carriageway near Fulford Interchange at around 11.15am
The male occupant of the Insignia is currently receiving treatment at York District Hospital. However, his injuries are not believed to be life threatening and he is under bed watch at the hospital after being arrested on suspicion of theft of a motor vehicle.
The occupant of the Toyota, believed to be a local man, has also been taken to York District Hospital suffering from a fractured wrist and a broken foot.
The driver of the Mini, a woman from the South Yorkshire area, was uninjured in the collision.
One lane of the eastbound carriageway has now been reopened but the other lane and both lanes of the westbound carriageway remain closed.
North Yorkshire Police are not in a position to comment further on the circumstances surrounding the collision until a full investigation has been completed.
Any witnesses to the incident are urged to contact Traffic Sergeant Andy Quigley, of North Yorkshire Police's Roads Policing Group, on 0845 60 60 24 7, quoting reference number NYP-19072011-0159.
Alternatively, Crimestoppers can be contacted anonymously on 0800 555 111.