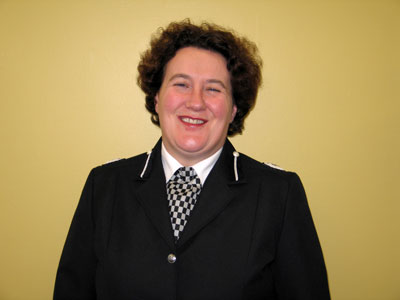 North Yorkshire Police's Assistant Chief Constable, Sue Cross, has been appointed President of the North East Search and Rescue Association (NESRA).
NESRA is an umbrella body for the Mountain Rescue Teams across North Eastern England, covering approximately 12,000 square kilometres (5,000 square miles) with a population of over 2.5 million.
NESRA Chairman, Gari Finch, said: "We are very pleased to announce that ACC Cross has agreed to take the role of President of NESRA for the forthcoming year. North Yorkshire Police have always been very supportive of the organisation and AAC Cross is very welcome. We are looking forward to a new and productive association".
ACC Cross is delighted to be taking up the role which cements a very close working relationship between the police and search and rescue teams across the region. She said: "I have been truly inspired by the dedication and commitment shown by search and rescue volunteers. As a police service we have called, and will continue to call, on their expertise and assistance on many occasions. I have personally worked on a number of incidents where their support has been invaluable.
"Our local economy benefits from the thousands of tourists and lovers of the great outdoors who flock to the region for the spectacular countryside and exhilarating outdoor pursuits. Activities which are often carried out in remote and inaccessible places. All this takes place, safe in the knowledge that there is dedicated team of people at the end of phone ready to come to your aid no matter what.
"I am very honoured to represent such a worthwhile and much valued organisation".
In the event of a major search or rescue anywhere in the North East of Englan, NESRA allows a rapid response from all seven constituent teams, often resulting in over 100 trained mountain rescue volunteers being available at the scene at very short notice.
NESRA includes:
Cleveland Search and Rescue Team
Northumberland National Parks Mountain Rescue Team
North of Tyne Mountain Rescue Team
RAF Leeming Mountain Rescue Team
Scarborough and Ryedale Mountain Rescue Team
Swaledale Mountain Rescue Team
Teesdale & Weardale Search & Mountain Rescue Team
NESRA also provide a coordinated training network for mountain rescue teams in the North East of England. It is entirely funded by voluntary donations and organised by volunteers.