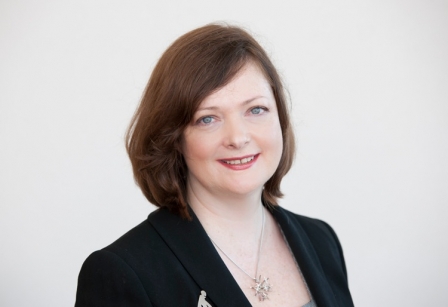 Raworths LLP has attracted an experienced tax planning solicitor from specialist commercial Leeds and Bradford law firm, Schofield Sweeney.
Maureen Gilroy-Thomas joins Raworths' Private Client team bringing a wealth of experience not only from her four-year spell at Schofield Sweeney but also from working at London firms, Wiseman Lee and Cartwright Cunningham Haselgrove and Co, and locally at Kirbys in Harrogate. Maureen's appointment brings Raworths' Probate, Wills and Trusts team under partner Selena Hinds to four.
Maureen Gilroy-Thomas was born in Venezuela but grew up in Ireland where she attended University College Galway, studying law, before training as a lawyer at the Law Society of Ireland College at Blackhall Place, Dublin. She then joined Sligo firm, Mullaney's before coming to the UK in 1988.
Maureen's first London appointment was working in residential conveyancing at Cartwright Cunningham Haselgrove and Co. This was followed by a spell at one of East London's largest firms, Wiseman Lee before moving to Heptonstalls in Goole where she worked exclusively in the private client area. Maureen then spent ten years at Harrogate law firm, Kirby's specialising in private client work before moving to Schofield Sweeney in Leeds four and a half years ago.
Maureen's expertise includes inheritance tax planning and long term family asset protection, agricultural and business property succession and the administration of estates. She advises on trust matters including trust formation, reorganisation and termination. She has worked extensively with high net worth clients, entrepreneurs and owners of family businesses, dealing with trust arrangements for pension and life assurance policies, cross option agreements and wills for tax efficient transfer of company shares. She is also a member of the Society of Trust and Estate Practitioners (STEP) and of the Law Society Private Client Section.
Outside her legal career, Maureen is a keen linguist and is fluent in French with some German, Japanese, Chinese and Greek.
Selena Hinds, partner and head of Probate, Wills and Trusts at Raworths says, 'This is an appointment which we take great delight in announcing. Maureen has been on our radar for some time and we are very pleased that she is now joining us. Her experience is second to none and I am confident that clients will be as impressed with her expertise as we are.'