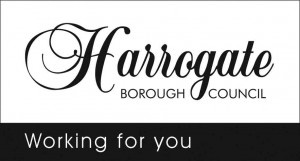 As we all become less reliant on cash transactions, Harrogate Borough Council is making savings by reducing the opening times at its cash collection offices.
This is part of a cash collection review carried out recently by the council that has already identified £40,000 this financial year, with annual savings of £70,000 thereafter.
Over the past five years, fewer customers have visited our cash offices to pay their bills. Eighty nine per cent of our customers already pay their council tax and business rates through direct debit, bank credit, debit or credit card.
Councillor Anthony Alton, Cabinet Member for Resources, said: "Banking cash or cheques costs more than receiving money electronically but we do recognise that some customers will still want to pay this way. With that in mind, we have adjusted the new opening times to reflect when the cash office facilities are used most often.
"We are keen to support customers in being able to move from cash and cheque transactions to electronic payment methods which are more efficient for both the council and the customer. Our ultimate goal is to become a cashless organisation, as far as possible, by 2018."
Payment by direct debit is convenient and is quick to set up; payment by credit or debit card can be done online or by telephone 0845 129 55 99.
Further information is available on the council's website www.harrogate.gov.uk
Revised opening hours of cash collection offices:
From 13 June 2011 the revised opening times for the cash offices are as follows:
· Scottsdale House, Harrogate – Monday to Friday 8:30am to 12:30pm
· Ripon Town Hall – Thursday and Friday 9:30am to 12:30pm and 1.30pm to 4:30 pm
· Knaresborough House – Wednesday 9:00am to 1.00pm