Skipton police are asking for the public's help to identify a man who broke into the Cancer Research shop in the High Street.
The burglar, who appeared to be wearing a paper, forensic-style suit, was caught on CCTV in the early hours of Thursday 12 May.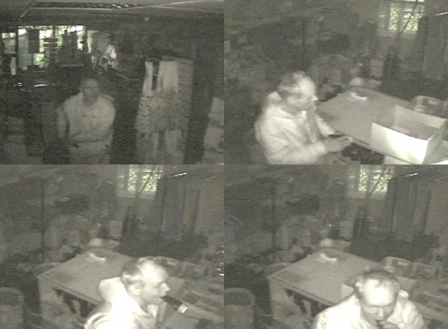 He used a torch while he searched the shop before stealing two watches, an amount of cash and the cash contents of charity boxes.
Investigating officer PC Tony Ingram said: "Burglary is an upsetting crime for any business, but targeting a charity which helps people in very distressing circumstances is particularly callous.
"This burglary was committed in the early hours of the morning at a time when there were few people around. We are therefore hoping that a member of the public can help us identify the burglar from the CCTV images.
"He is described as being aged in his forties or fifties and of slim build. If anyone recognises him from the images, we urge you to get in touch with the police immediately."
Anyone with information can call police on 0845 60 60 24 7, quoting reference 12110076914. Or you can give information anonymously to Crimestoppers on 0800 555 111, you do not have to give your name and could qualify for a cash reward.