North Yorkshire County Council has a new chairman from today.
County Councillor John Fort BEM was unanimously elected as the authority's civic head at the annual council meeting in Northallerton this morning.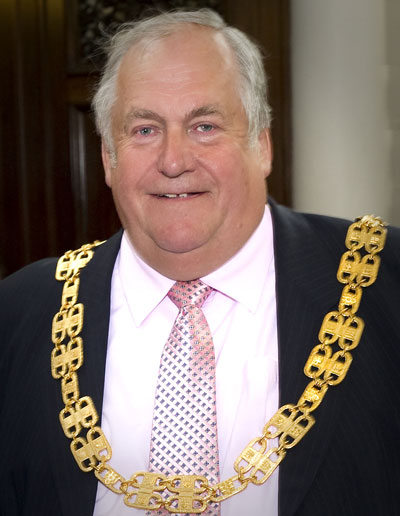 Councillor Fort, who is 64 years old, represents the Pateley Bridge division on behalf of the Conservative Party. He has been a member of the county council since 1997.
Married to Jennifer, Councillor Fort is a retired police officer. He has two children, and five grandchildren.
"It is a great honour and privilege to be elected chairman of North Yorkshire County Council, and I am looking forward to my year of office immensely," he said.
"I would like to take the opportunity of being chairman to promote close links between the council and the people it serves, and to acknowledge the hard work of people in voluntary organisations who give so much to the community so selflessly in these austere times.
"I will also be supporting the work of the air ambulance and the Royal Agricultural Benevolent Institution, RBAI, during my time as Chairman."
The new Vice Chairman of the Council, also elected this morning, is County Councillor Cliff Trotter. Councillor Trotter represents the Pannal and Lower Wharfedale division in the Harrogate area on behalf of the Conservative Party.