A large fire is currently underway (20:58 3 May 2011) at Todd Waste Management on the Thirsk Industrial Estate. Fire units were called at 19.22 and 12 fire units are now in attendance bringing the fire in 3 buildings under control.
A 200 meter cordon has been put in place and the roads leading into the estate are closed.
Lane one of the A19 northbound carriageway has been closed, but lane two is now open.
The A170 flyover on the Thirsk to Sutton road is closed.
Members of the public are asked to stay away from the scene to prevent congestion and to allow the emergency services to deal with the fire.
Residents living in the area, in particular the Hambleton Estate area, are advised to stay indoors and keep their windows and doors closed.
Submitted by Helen Speight:
Photographs by Laura Jayne Pollard: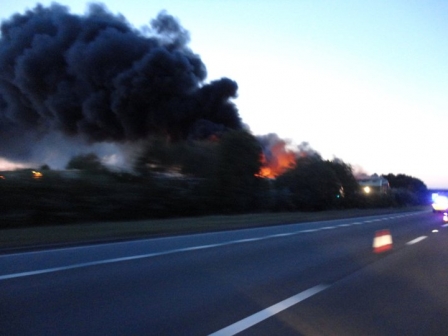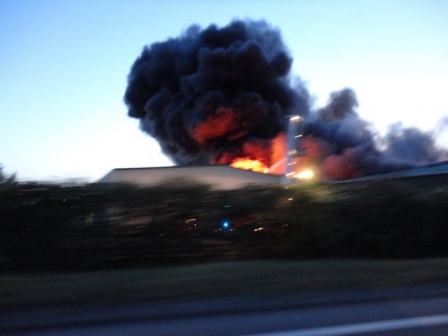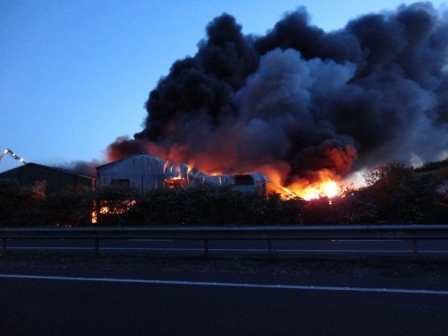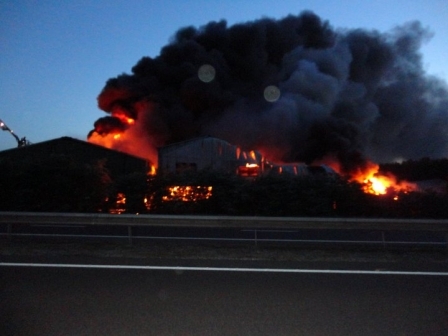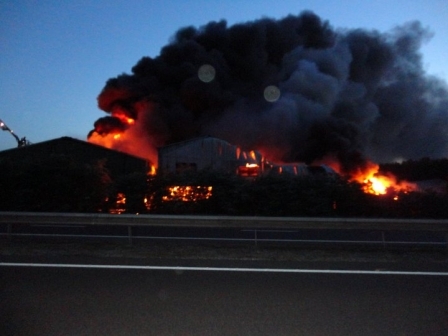 Photographs supplied by Catherine Cowton: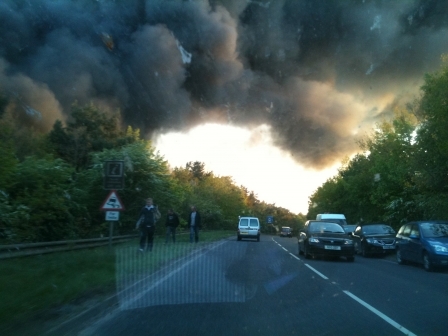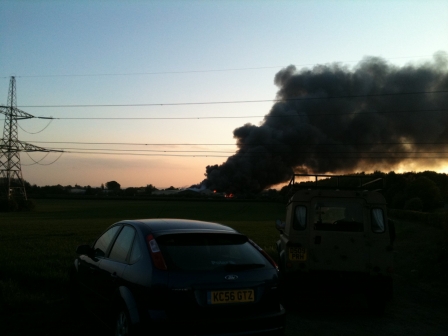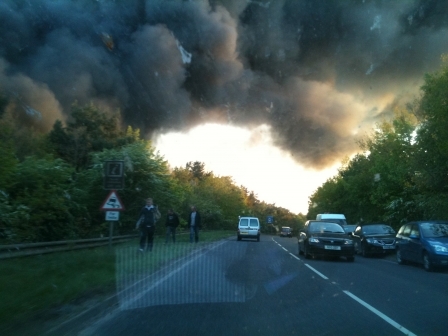 Photographs from LillyLauren: