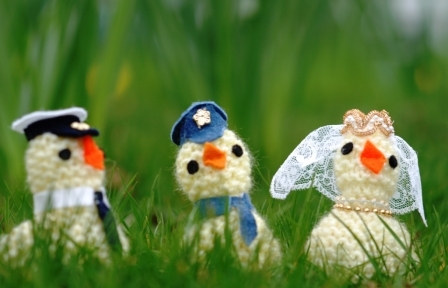 A HARROGATE charity is hoping to raise a princely sum – by turning William, Kate and other Royal Wedding guests into Easter chick covers.
The Carers' Resource, based at North Park Road, wanted to crown the occasion in an eye-catching way – as well as generate as much money as possible to boost its vital work across the community.
And it's not just the bride and groom that have left the knitting volunteers in stitches – the Queen, Prince Philip and even the Archbishop of Canterbury have also been captured in wool as part of the fund-raiser.
Every year, supporters of the charity team up with Cadbury to knit Easter chick covers for the chocolate giant's famed crème eggs. The chic chicks are then sold across Yorkshire for a donation of £1.50.
This Easter, a record-breaking 1,600 different covers were created by volunteers – with a limited edition couple of Kate and William taking centre stage alongside other woolly Windsors.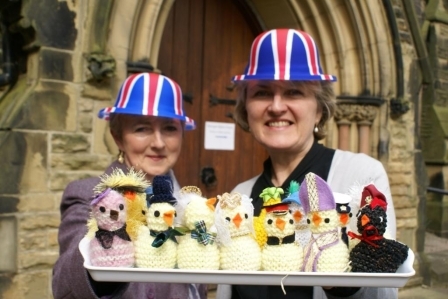 More than 100 of the covers were knitted by Lucy Tiffany, of Harrogate, who also decorated even more. She said: "I wanted to support the Carers' Resource because the charity has helped me a great deal in the past. Each cover is individually hand-crafted and no two are the same. We hope many people will flock to buy them!"
The Carers' Resource has helped more than 12,000 of Yorkshire's growing number of unpaid carers since launching 15 years ago. Its marketing and fund-raising coordinator, Anne Wells, said:
"It's the next best thing to a front row seat at Westminster Abbey! As well as the Royal Wedding-themed chicks, we have also had the Queen's swans and the Queen of Heart's flamingos.
"We are so thankful to Cadbury for donating all the crème eggs, which nestle under the knitted Easter chicks, and to all our volunteer knitters!
"The chicks are not just a great Easter present – they also play an important role in raising awareness of the vital work we do and for whom."
As featured on BBC Look North