York's main criminals are facing a difficult few weeks after Operation Lion continues to patrol the city.
Extra resources have been drafted in from around the force to put pressure on local offenders who are known to be committing crime on a regular basis.
The city centre was policed by additional high-visibility patrols yesterday (Tuesday 15 March), with officers assisting store detectives and shop managers in the fight against retail theft.
As a result of the operation there were no reported thefts in York during normal shopping hours, with the police presence acting as a deterrent to potential shoplifters.
This approach will continue for the duration of the operation to protect local businesses who are targeted by persistent thieves.
Officers are determined that regular offenders will not be given any easy opportunities to commit crime and are ensuring that local criminals know that they are being watched.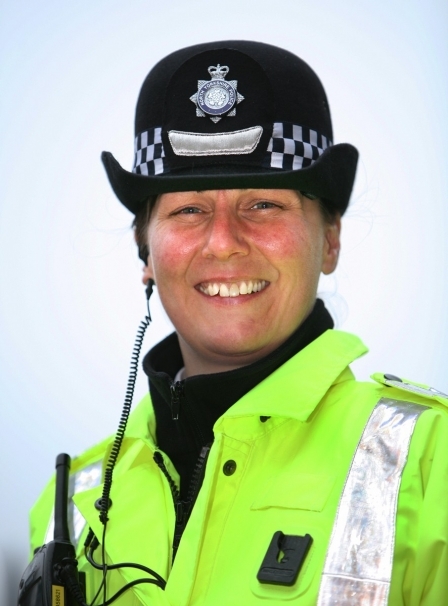 York Safer Neighbourhood Commander, Superintendent Lisa Winward, warned individuals who are intent on living a life of crime that they have nowhere to hide.
She said: "We have already sent letters to people who we know are committing crime in the City of York on regular basis, informing them of our intention to discourage them from further offending.
"We will also be visiting these individuals daily to discuss their criminality and try to help divert them away from a criminal lifestyle.
"Those who choose not to take the opportunity to engage with us will be robustly targeted, using all tactics available to the police to gather evidence of their offending in order to bring them to justice.
Main focus
Operation Lion's main focus is on the city centre, Tang Hall, Hull Road and Westfield.
These areas will be bolstered with Neighbourhood Support Teams, the Roads Policing Group, ANPR units and firearms support officers from around the force, supporting local officers throughout the operation.
Warrants at a number of properties were conducted today, with a 20-year-old man and a 75-year-old man being arrested for possession of Class A drugs with intent to supply following a raid in Bramham Avenue this morning.
Roads policing and firearms officers will be stopping vehicles known to be involved in crime as they patrol the city and its borders.
Superintendent Winward added: "This operation is designed to reduce crime in York and improve the quality of life for residents and visitors to the city.
"Our communities can help us to help them by providing information about people committing crime in their neighbourhood.
"The more information we gather, the more we can do to target the people who are persistently committing crime in the city which affects the quality of life for others.
"If you know someone who is regularly committing crime in your area, please call us so that we can tackle individuals leading a criminal lifestyle."
If you have any information about people committing crime in your local area, please contact the York Safer Neighbourhood Team on 0845 60 60 24 7.
Alternatively, callers who wish to remain anonymous can contact the independent charity Crimestoppers on 0800 555 111.