Leaders in the voluntary and community sector (VCS) are being urged to raise their profile in order to survive funding cuts.
According to a major player in Yorkshire's voluntary sector and a profile management expert, it is really important for the future for voluntary organisations to maximise their exposure to showcase their great work.
Judy Robinson, director of Yorkshire & the Humber Forum – the umbrella group for the region's VCS, understands the need for the leaders of charities and social enterprises to come out of their shell and blow their own trumpets more so the public get their message. She said:
"The VCS does admirable work up and down the country, often in areas that the Government cannot reach. However, the industry has a habit of shying away from letting others know about their achievements."
Judy attributes this to the modest nature of many volunteers and a lack of resources for public relations: "It is difficult to see profile raising as a priority amongst all of the other work that volunteers put in. However, as alternative means of funding have to be sourced, having a visible public profile is important for attracting interest and crucially money."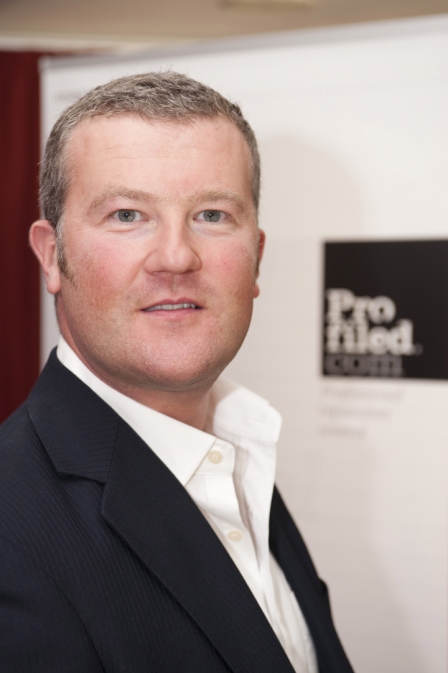 Steve Wainwright, Chief Executive of reputation management company Profiled.com agrees with Judy. He said: "In business people buy from people. In the VCS the profiles of the senior people have not always been as crucial with central and local government funding channeled through different methods to those used in the private sector"
"If the Government is cutting those funding streams, then a private sector approach to funding will have to be taken on by the VCS."
Steve recalls how he approached new business pitches during his 20 year career in the IT industry – nine of which as a director of a fully listed Stock Market company.
"Prior to a business pitch, I tried to find out as much as I could about the people I was presenting to. I found searching them to be unreliable, and there are few more embarrassing situations than recalling incorrect facts about someone you are trying to impress.
"Many times I longed for a current online profile that told me what that person was about and what they were looking for. Many organisations profile their employees on their websites, but the profiles are infrequently updated and important information is often forgotten about. Staying current is key to any successful online profile."
Steve concluded: "Trustees with excellent business connections will be of great value to VCS organisations now. I would expect those organisations with the best connected trustees and directors to be first in line for private sector funding."
Steve Wainwright, chief executive of Profiled.com and Judy Robinson, director of Yorkshire & the Humber Forum