The RAAC issue at Harrogate District Hospital has been raised in the House of Commons by Liberal Democrat MP Richard Foord as he called for the hospital to be given the £20 million it needs to make the important repairs to keep patients safe.
In his statement on the Hospital, Foord said that instead of being required to bid for the funding, the Government should give Harrogate District Hospital the money for repairs.
It comes after Liberal Democrat Parliamentary Candidate for Harrogate and Knaresborough, Tom Gordon, wrote to the then Secretary of State for Health, Steve Barclay, calling on him to take "immediate action and ensure that Harrogate District Hospital receives
much needed funding for these crucial repairs".
Gordon is also running a petition that he plans to hand to the Department of Health in December which calls for funding to be given to Harrogate District Hospital in order to get rid of the dangerous RAAC. It already has hundreds of signatures.
In contrast, the Official Parliamentary Report (Hansard) shows that the current Conservative Harrogate and Knaresborough MP, Andrew Jones, has not spoken about 'RAAC' or the 'crumbling concrete' at Harrogate District Hospital at all in the House of Commons Chamber.
Liberal Democrat PPC for Harrogate and Knaresborough, Tom Gordon said:

This Conservative government has utterly broken our NHS. It can't even keep the roof over patients' heads safe, let alone run a health service that gets people the treatment that they deserve on time.

We need to get the NHS off life support. That starts by, at the very least, ensuring that hospitals are safe. Harrogate District Hospital must be granted funding immediately so that it can get rid of the RAAC and instead focus on with treating patients.

Our community deserves an MP that will stand up in Parliament and raise the issues affecting local people. Unfortunately, Andrew Jones has not done that, having failed to mention the crumbling concrete at our hospital in the House of Commons even once throughout
this whole crisis.

I will change that by fighting for every vote, never taking anything for granted and bringing our constituency's issues right to the heart of Parliament.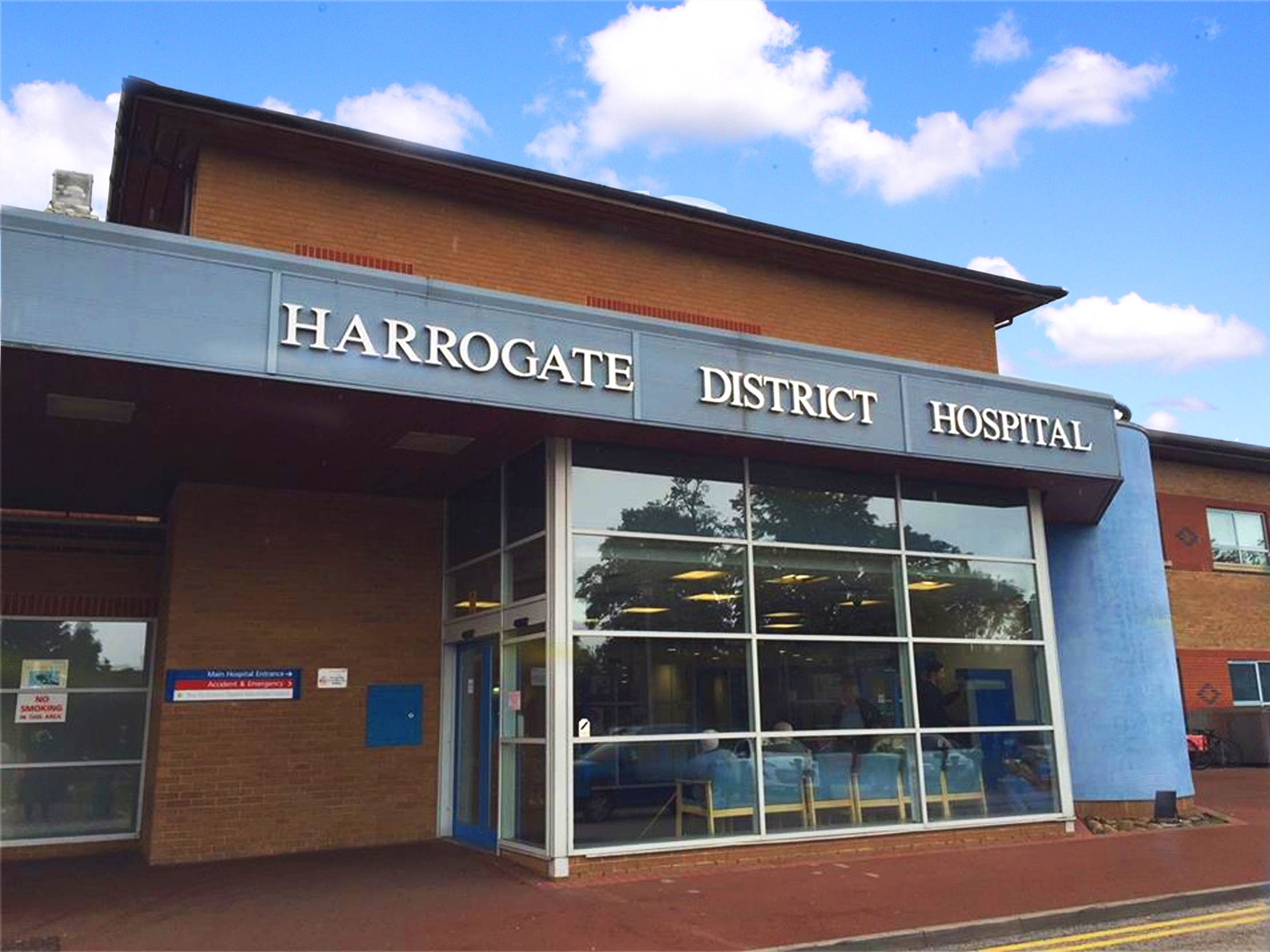 A Harrogate and District NHS Foundation Trust spokesperson said:

We understand the concerns that have been raised regarding the use of Reinforced Autoclaved Aerated Concrete (RAAC) roofing in buildings in the UK.

We are following national IStructE guidance regarding managing the risk posed by RAAC roofing and are doing all we can to ensure that any RAAC used in our buildings does not pose any threat to the safety of our patients, staff and visitors.

A full survey has been completed to identify areas of concern at Harrogate District Hospital and we continue to monitor all RAAC roofing on our Trust sites. RAAC has been identified in a number of areas at Harrogate District Hospital including the Therapy Service Department, corridors in two areas of the building, in two plant rooms and a non-clinical area which is not accessed by patients.

We have mitigated risks that have so far been identified through remedial work, such as providing additional structural support where it is required. This work will continue to be undertaken to address any further issues that are found.

Future work will include replacing or propping roofing as advised by structural engineers and the demolition and rebuilding of our therapy services department. Annual surveys of all RAAC panels will continue to be undertaken. A £20 million business case has been submitted to NHS England for funding to eradicate RAAC across our sites.

We use a number of leased properties across our geographical area and we are in conversation with our landlords to identify if any contain RAAC. To date, of the responses we have received, no RAAC has been identified.

Patient appointments and elective activity have not been affected by the work being undertaken.

The Trust is part of an NHS England scheme to eradicate this form of roofing.