North Yorkshire Council are consulting on a proposal to replace the pitch and putt golf course with a compressed hardcore beginners pump track.
It will be on the area between the current children's play area, and the woodland area of Valley Gardens.
It is a small beginners track that would be made of compacted hardcore. It would be 1 – 1.5 metres wide and will be based in circular shape.
The pump track is aimed at beginners to complement the existing skate park that attracts older and more competent children.
It is not going to cover the whole area of the Pitch and Putt only a smaller area where holes one to nine are – the frisbee golf is staying.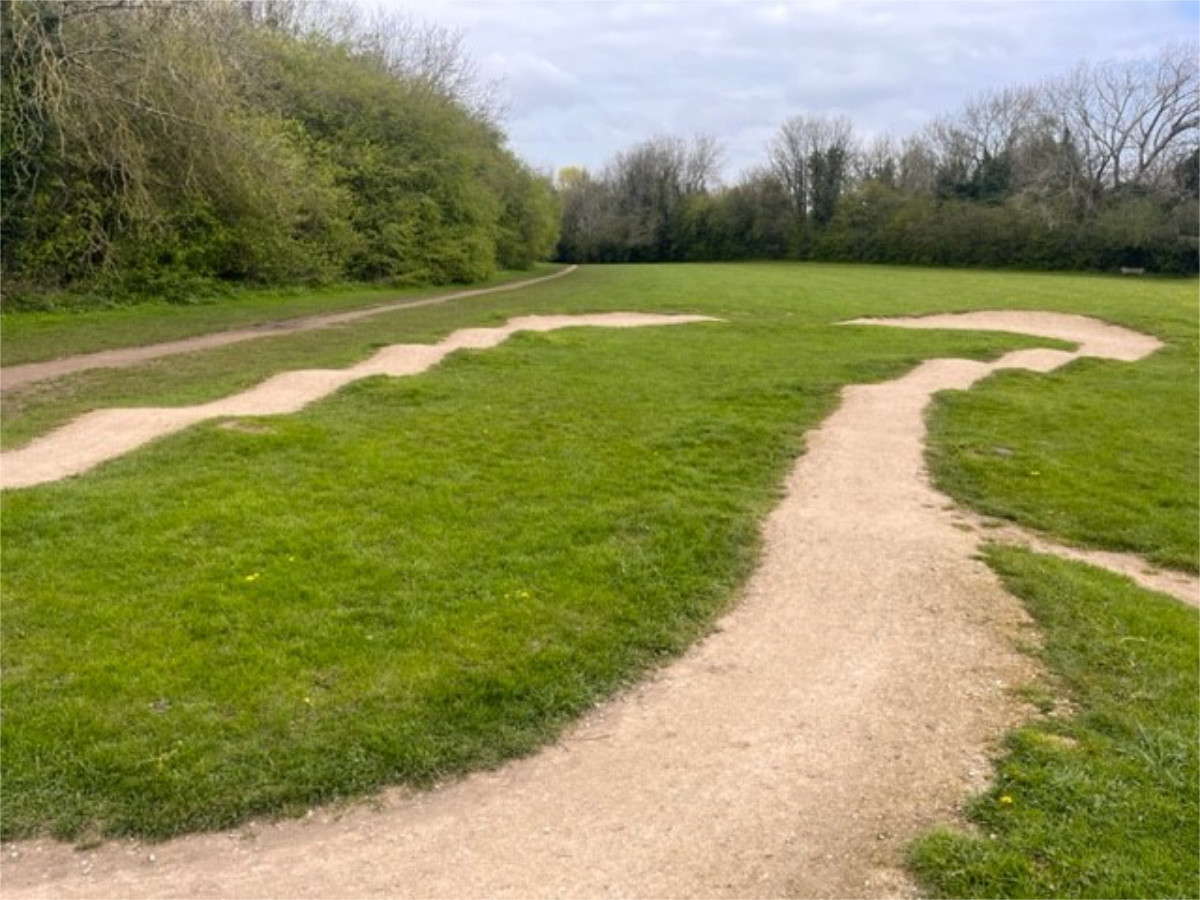 North Yorkshire Council's corporate director for environment, Karl Battersby, said:

We are running a six-week consultation to see what people think of the idea of a 'free of charge' compressed hardcore beginner's pump track as an addition to our popular Valley Gardens. The track proposed would have gentle slopes, curves and bumps, be accessible all year, and replace the existing nine-hole Pitch and Putt golf course.

The decision to look at closing the golf course has been made for numerous reasons including a significant drop in people using it over the last 10 years, despite attempts to increase popularity by reducing it from 18 holes to nine, introducing season tickets and working with schools.

Equally, unpredictable weather and natural springs creates sloping wet land making it unsuitable for golf for a large portion of the year.

We do not want to close an activity in the gardens without replacing it and a pump track would lend itself to the existing slopes and bumps in this area. We are always looking to enhance our parks and the proposed track would also work alongside promoting nature and wildlife as we would also plant more trees and longer grass areas.

If there is support we hope the track, which would be installed the council's parks team, could be in place by April next year.
To complete consultation see: Proposed pump track at Valley Gardens in Harrogate