A Harrogate woman hopes a giant blanket based on the final telegram sent by her grandmother before she died in a Nazi gas chamber will help to ensure people never forget the horrors of the Holocaust.
Michelle Green, 70, lost her Viennese Jewish grandparents Gisela and Josef Schwarz and her uncle Kurt in the Holocaust. And she says growing up in Harrogate she always felt different to other children because of the immense trauma carried by her family.
The giant woven blanket was created by artist Laura Fisher as part of an artists' residency at Holocaust Centre North in Huddersfield. It is on display at the Centre until 27 July 2023, along with a number of other artworks as part of a free exhibition called Memorial Gestures.
The cotton throw is a larger than life rendering of the final Red Cross telegram sent by Michelle's grandmother Gisela from Belgian capital Brussels, where she was in hiding from the Nazis with her youngest child, Kurt.
Addressed to her aunt Aranka, who had escaped Nazi-controlled Europe and was living with her sister Lili – Michelle's mother – on Victoria Avenue in Harrogate, it is dated November 1943.
It was to be the final communication Lili and Aranka received before their family was betrayed by a Nazi informer and sent north to Camp Malines (also known as Mechelen), where Jews and Romani people were detained.
Translated from German, the telegram reads:
Dearest children,
(I'm) very worried. Last message in March. Thank God we are well. Hope you are. Message from Papa (received).
Millions of kisses also from your brother,
Mama
Records show the mother and son, then aged 60 and 16, were detained at Camp Malines until April 1944. On the 14th of the month, they were herded onto a train which took them to the gas chambers at Auschwitz.
Michelle's grandfather Josef also perished at Auschwitz, having first survived internment in three separate concentration camps.
Michelle's mother Lili managed to escape to the UK in 1939 aged 21 after a spell working for the Viennese Resistance, helping to secure the release of at least 10 Jewish men from prison camps.
She joined her older sister Aranka, a former fashion designer, in London. Upon surviving the Blitz, the pair relocated to Harrogate, after a stranger told them it was "the most beautiful place in England."
The young sisters waited tables at Betty's tea rooms for a number of years before starting their own business in 1948 – a kosher hotel called the Manor Hotel – which they ran successfully along with Lili's husband Henry Pollock until 1971.
Lili, a former fashion model with striking red hair, never hid the family tragedy from daughter Michelle, who grew up mourning the family she never knew.
The Schwarzs originally fled from their Austrian hometown of Vienna to Cologne in Germany after Kristallnacht on 9/10 November 1938. It was called the Night of Broken Glass because Nazi sympathisers burned down synagogues and smashed the windows of Jewish owned shops and homes.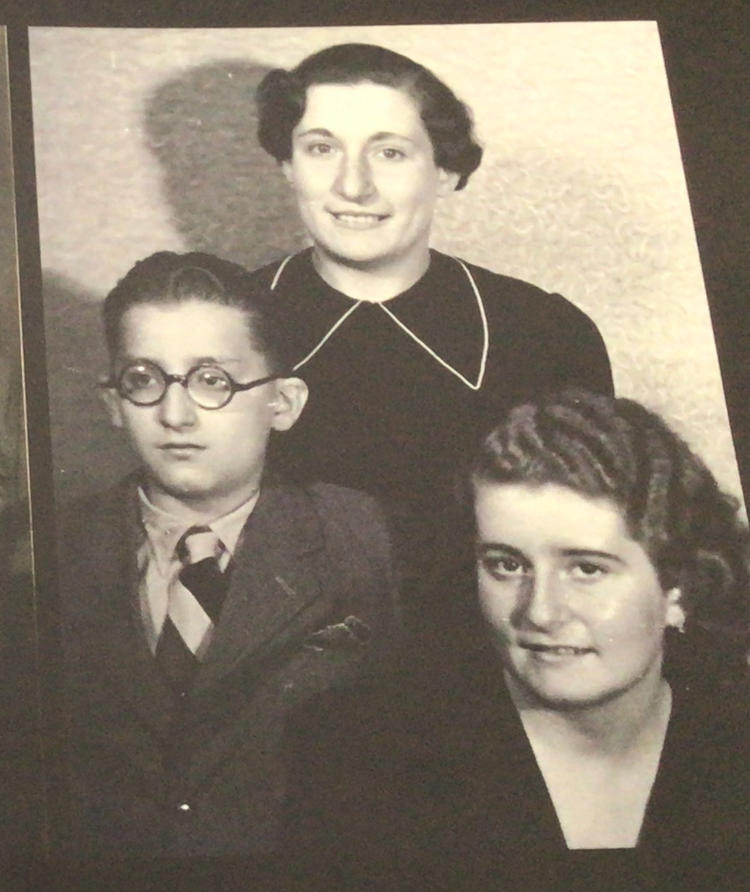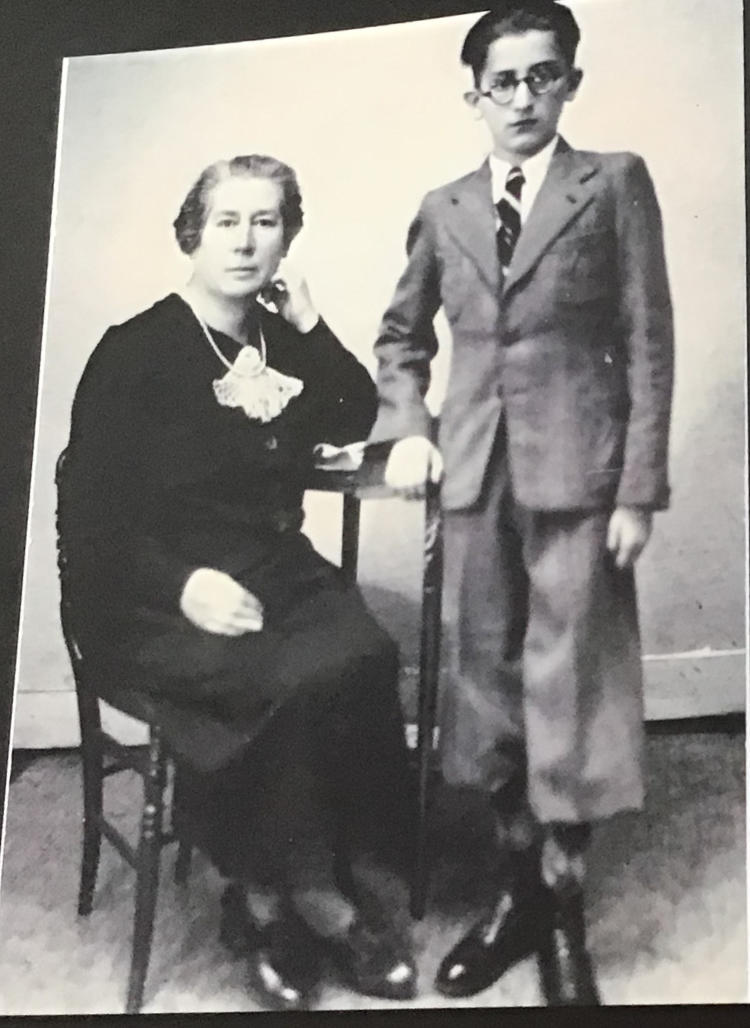 The family later paid a guide to take them over the border to Belgium in search of what they thought was relative safety. But the country was soon to be occupied by the Nazis.
Michelle, who before retirement was head of learning support at Ashville College in Harrogate said:

Holding the blanket felt like hugging the grandma I never met. I really didn't expect to feel such strong emotions.

Growing up in Harrogate in what was a very small Jewish community, I experienced antisemitism and felt very different to other people. I always felt I had to fight my corner. I didn't have grandparents or cousins because they had been taken away from me. I felt the weight of history on my shoulders.
Michelle, now living in Alwoodley, Leeds, says she thinks the blanket's power comes from its enormous size and soft texture.
Michelle said:

When I worked as a teacher, I knew that simply speaking to my students wasn't enough. To really embed knowledge and make people feel, you have to get all the senses involved.

The blanket dominates the room from floor to ceiling and it won't let you ignore it. It makes you think about a telegram that was once written and had so much love poured into it – a last vestige of hope that a family could one day be together again.
Laura Fisher, the artist who created the blanket, said:

When I first visited Holocaust Centre North, I was initially overwhelmed and the scale of the tragedy felt incomprehensible. I remember feeling a pit in my stomach, like nothing I could do would possibly be enough. How could I create art that would make those affected feel seen, cared about, witnessed?

I hope the work I have created as part of Memorial Gestures helps others to understand the depths of what was lost during the Holocaust-what was stolen from families whose lives were irrevocably changed.
Alessandro Bucci, director, Holocaust Centre North, said:

In an age of growing Holocaust denial, we face a serious challenge as educators.

How do we ensure that the atrocities of the Nazi genocide are remembered and fully felt by future generations when we can no longer rely on living eyewitnesses?

Holocaust Centre North's Memorial Gestures exhibition has been produced in response to our growing collections of documentary evidence of Holocaust history, survivors' testimony, and key national and international debates in this field.

We believe that producing sensitive and well researched artistic responses are the best way to continue to engage future generations with the history and memory of the Holocaust and exploring the ways in which attention to the past can inspire creative action in the present.
Memorial Gestures has been funded by the Ernest Hecht Charitable Foundation and the Department for Levelling Up, Housing and Communities.
Memorial Gestures is at Holocaust Centre North, Schwann Building, Level 2, The University of Huddersfield HD1 3DH until 27 July 2023. It is open Monday-Thursday 10am-5pm