Harrogate is a beautiful town in North Yorkshire that has been named one of the happiest places to live in the UK. With stunning, historic architecture, bustling town centre, and close proximity to natural attractions like the famous Plumpton Rocks Pleasure Gardens, it's no wonder that people are attracted to the area. It's full of natural beauty, tranquillity and good proximity to the life and soul of northern cities like Leeds, Huddersfield and Sheffield.
Given the popularity of the area, in combination with being relatively affordable compared to major cities like Manchester or London, it's a great place to start businesses, too. If you're considering setting up a business in Harrogate, here are a few things to keep in mind.
Scoping Out
First and foremost, it's important to do your research on Harrogate and the surrounding area before you start spending budget and setting up locations. Look into the local market and determine if there's a demand for the products or services you plan to offer. Harrogate is popular due to a variety of reasons, but it isn't the largest customer pool in the world, so customer research is necessary to understand who you're selling to and whether certain business ideas might do well with them.
Additionally, it's essential to consider the costs associated with setting up a business. Obvious ones like rent, utilities, and staff wages are costs you can predict reliably, and will form part of your business plan. According to a study by The Business Journals, the average startup cost for a small business in the UK is around £22,756. This is a sum nobody wants to throw away on a badly thought-out idea.
Insure Yourself
Another important factor to consider when setting up a business in Harrogate, or anywhere for that matter, is insurance. Being insured can protect you against unforeseen events, such as property damage or theft, and can help mitigate the risk of financial loss.
Harrogate isn't a place with a high crime rate compared to the average, so insurance is not going to break the bank. However, with a lot of tourists visiting, the chance of – for example – an injury on your premises poses a similar risk.  Having a lawyer on retainer can be beneficial, as they can provide legal advice and support in the event of a potential lawsuit. Personal injury claims are really common amongst businesses, and can be a significant threat to a business's financial stability, due to the breadth of costs a court can apply to a liable party.
According to the Health and Safety Executive, slips, trips, and falls are the most common types of injury claims in UK workplaces, accounting for 29% of all workplace injuries. These aren't rare occurrences, they can happen anywhere, in most business settings. As such, it's important to take steps to prevent accidents from occurring, such as ensuring that floors are clean and dry and that adequate signage is in place to warn of potential hazards. Additionally, having proper training and safety procedures in place can help prevent accidents and reduce the risk of serious injury.
Logistics
Harrogate is not a centralised city, nor is it a coastal city, and so supplying your business with the goods it needs isn't going to be as simple as perusing what's available around you. If you're going to be a specialist importer or an artisanal producer of goods, take into account the limitations on how you can produce and supply goods to your market. Equally, North Yorkshire is a largely rural place. Served well by motorways and public transport, it's still worth keeping in mind what kinds of logistical limitations and growth opportunities come into play when you set up a business somewhere a little further off the beaten path.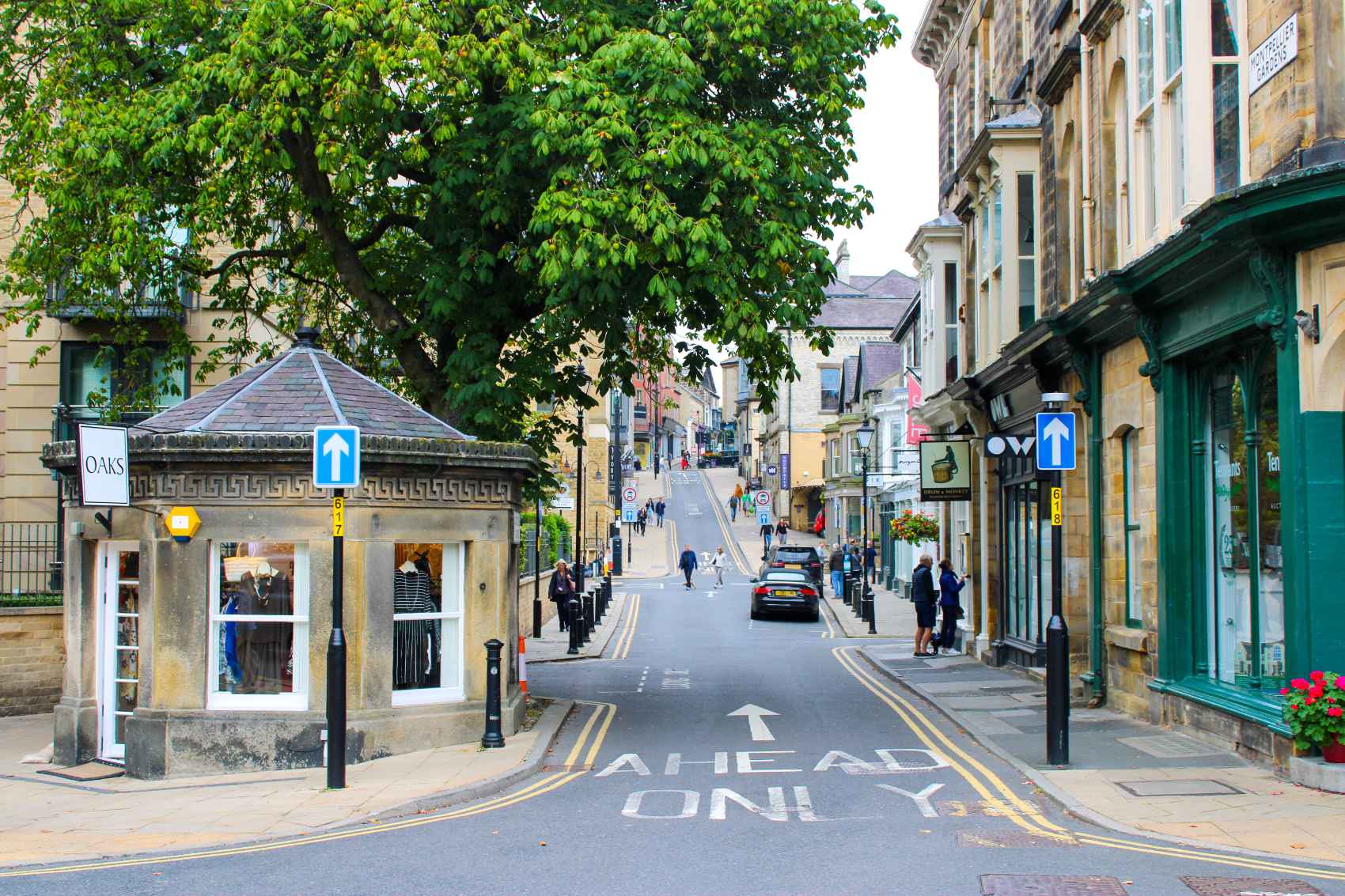 In summary, setting up a business in Harrogate can be a rewarding experience and a great choice of location for a new venture, but it's important to be prepared for both the risks of starting any business and the unique challenges of starting one in Harrogate. By doing your research, considering costs, and taking steps to protect yourself and your business, you can help ensure a successful venture in North Yorkshire.