Almost 300 guests attended the Harrogate RUFC Annual Dinner at the Old Swan Hotel on Thursday 27th April.
Top table guests included Sir Ian McGeechan, Alan Old, Peter Squires, Roger Shackleton, Martyn Wood, Dr Terry Crystal, Jo Finnegan, Brian Forshaw and Kevin Lynch.
HRUFC's first ever lady President, Jo Finnegan, said grace, and Master of Ceremonies Kevin Lynch kept guests entertained during the evening.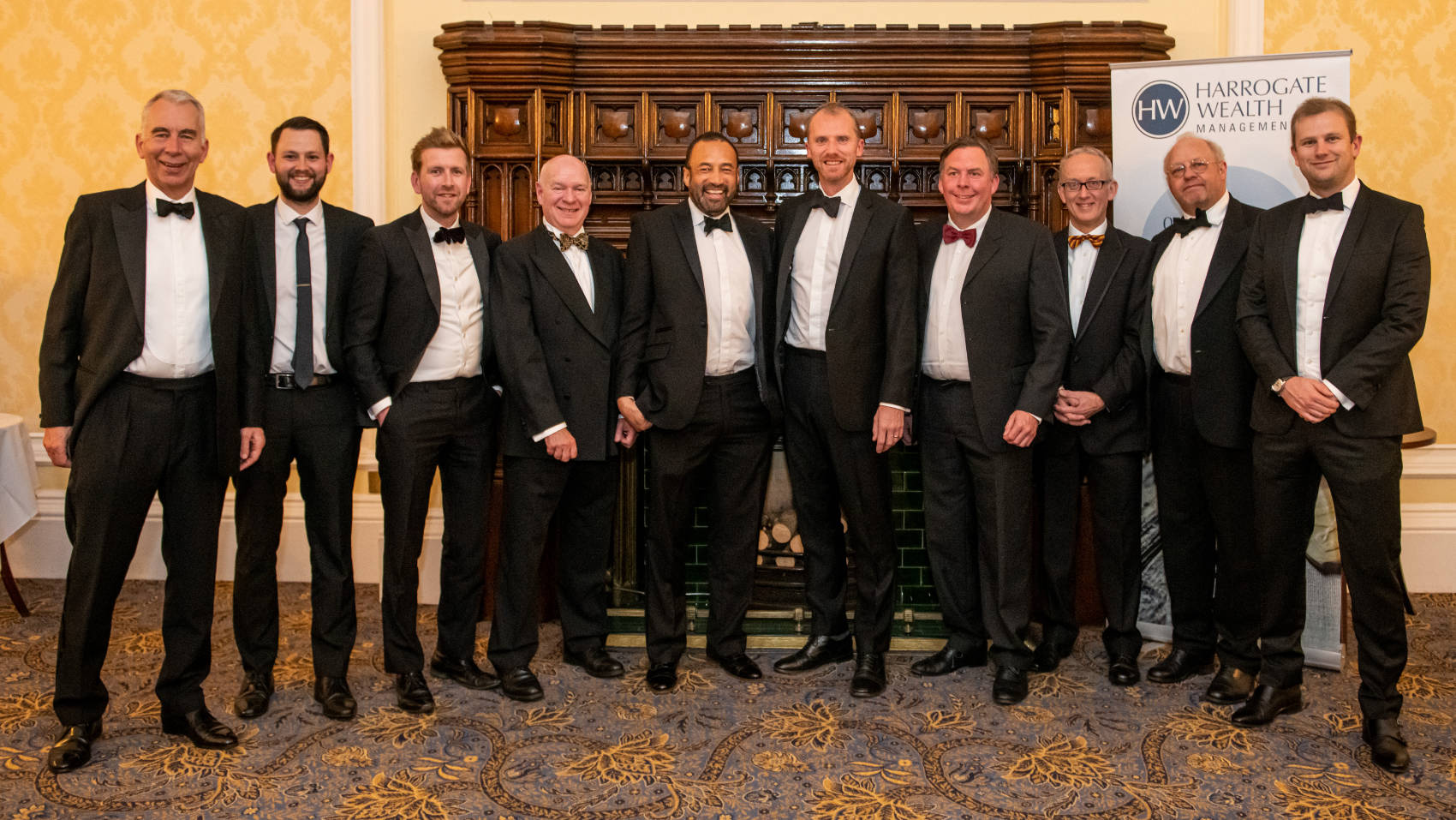 Wayne Barnes, the world's leading referee and partner in a City law firm, appeared courtesy of Emsley Crane Hire, with Kevin Lynch sponsored by Richard Austin Alloys. Apollo Capital and Harrogate Wealth Management were other sponsors. Wayne gave a highly entertaining talk, covering his journey from starting out as a referee, to becoming the World's leading Test Official. On the morning after the event, Wayne flew to Dublin to referee the Leinster v Toulouse European cup semi-final, which was won by Leinster.
Yorkshire Referees Society had a table at the Dinner for the first time, and Harrogate MIND attended as part of their growing partnership with HRUFC.
Martyn Wood, Director of Rugby, gave a short talk on future plans on the field, while Chairman Mark Garrett talked about off field achievements.
A silent auction run by Impulse Decisions, together with sponsorship, helped the event to raise around £10,000 for the HRUFC Charitable Foundation. The Charity was set up to encourage participation in rugby at all levels, and to improve the facilities at Rudding Lane for current and future generations.
The event was very well attended by junior parents, celebrating the Yorkshire trophies won during the season by 3 separate age groups, a record for the Club.
Harrogate Commercial Chairman and Dinner organiser, Mike Cowling, thanked sponsors and all attendees for supporting this key event.