160 years ago this year the railways of England finally reached the heart of Harrogate; transforming the economy and geography of the town.
As it happens, this was not Harrogate's first railway; that honour belongs to an 1848 branch line from Church Fenton which terminated at Brunswick Station, near to what became the Prince of Wales' Mansions.
But only the following year, another and quite separate line was built from Leeds to Thirsk, with a station at Starbeck. And ten years later, the decision was made to link the two lines through central Harrogate with a new station in the centre of the town; a station that opened to the public on the 1st August 1862.
Brunswick Station was no longer required and within two years was demolished; now only remembered by a modest plaque to be seen on The Stray opposite to Trinity Church.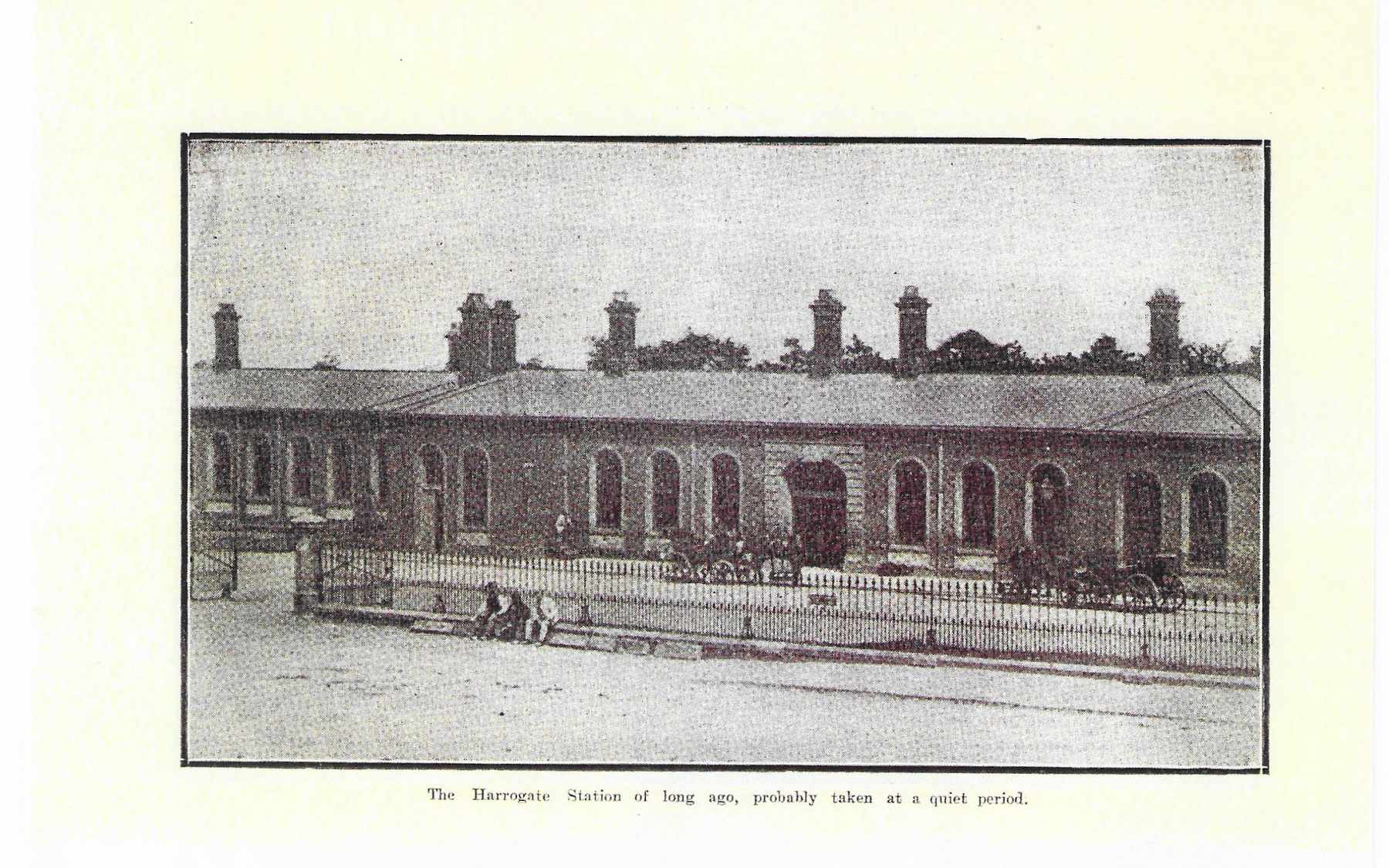 To celebrate the railways of Harrogate and, in particular, the 160th anniversary of the Harrogate Station, the Harrogate Civic Society (with the assistance of LNER, Northern, Network Rail and the Harrogate Model Railway Group)
Exhibition in the station concourse
Free for public viewing between 10:00am and 4.00pm on Saturday, 30th and Sunday, 31st July
The exhibition is the brainchild of Civic Society member and former teacher Terry Williams; the creator and administrator of the New Park Heritage Centre, a part of Harrogate with its own proud railway story, the "Barber Line", a narrow guage railway that once carried coal from the main line to the New Park gas works.
Indeed, it was a sealed off tunnel at the back of his school – a tunnel that had been part of the Barber Line – that first fired Terry's imagination for railways. In mounting this new exhibition Terry has received help and encouragement from many sources, not least railway historians and enthusiasts Roy Ruddick, Allen Goodall and David Darbyshire.