The UK's largest independent specialist running shop, Up & Running is celebrating its 30th anniversary this month.
With a shop in Harrogate along with 28 other shops across the country, Up & Running has firmly established itself at the heart of local running communities, providing specialist running shoes and kit as well as free gait analysis and advice for three decades.
Up & Running shops also host a free weekly Social Run Group, leading local 5k runs for all abilities. To celebrate its 30th anniversary, next week Up & Running shops across the country will be hosting a special birthday fun run with runners encouraged to attend in 90's fancy dress as a nod to 1992 when it first opened its doors.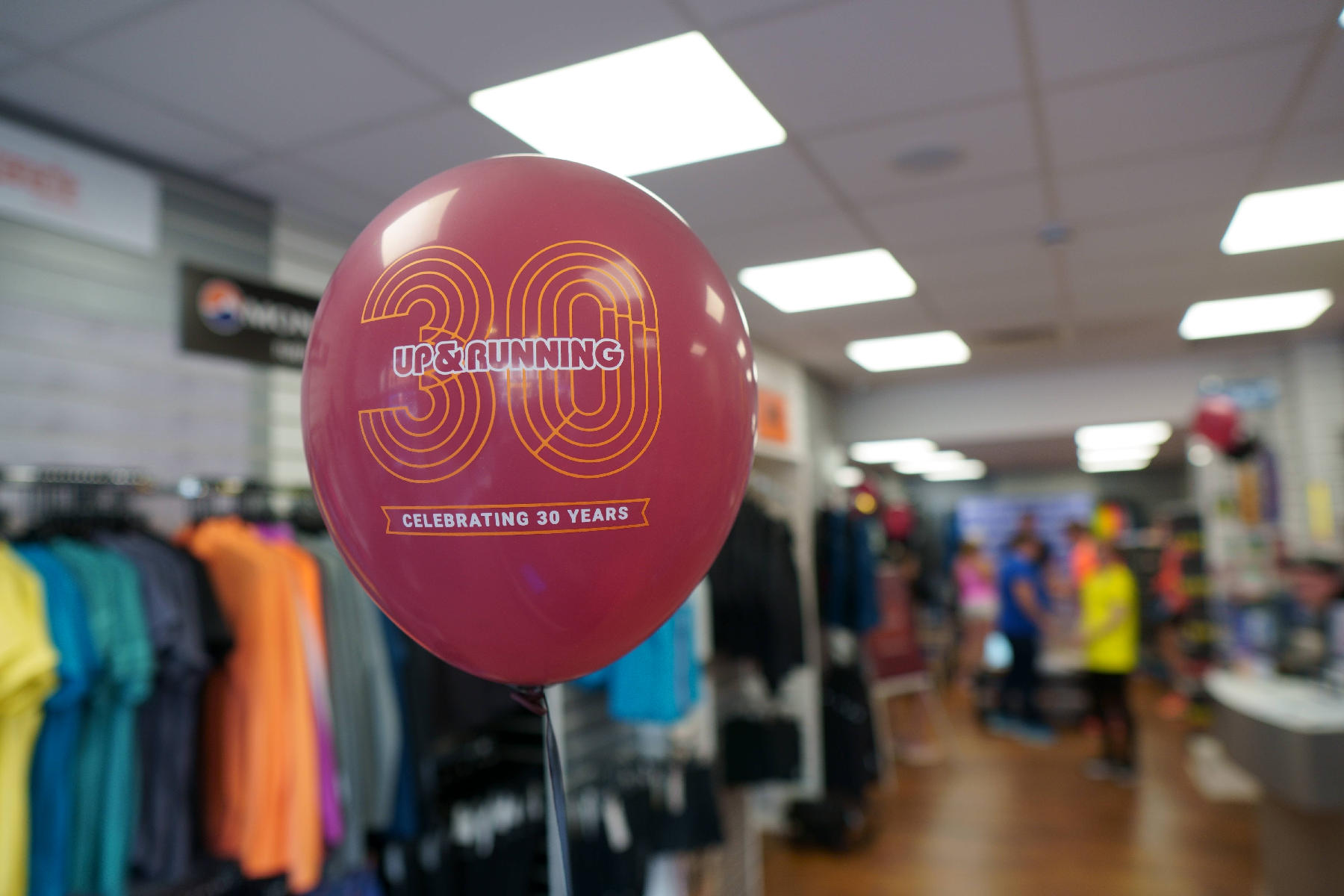 Founder and CEO of Up & Running, Gillian Macfarlane said:

We're incredibly proud to be celebrating this achievement. Up & Running was born out of a passion for running and we're proud that our ethos of providing the very best customers service remains today.

We started the Social Run Groups for our customers to be able to meet other local runners and they've proven to be extremely popular over the years. We're encouraging runners to come along next week in their best 90's outfits to celebrate with us.