The cryptocurrency market is blooming, and investing in Bitcoin is all the rage. Since 2017, the pioneering cryptocurrency has grown by over 6,000%! Institutional adoption is growing, while governments around the world are willing to accept crypto. Thanks to Forex, profiting from BTC does not require owning any coins. In the UK, traders can make money from the crypto market indirectly!
How It Works
Like other forex traders, users who buy or sell Bitcoin can follow fundamental or technical strategies. The first approach is based on news analysis. For example, this market is very responsive to announcements by high-profile investors. When a large corporation like Tesla invests in bitcoin, its value skyrockets.
Secondly, you could use a technical approach. Check out the BTC USD live chart and tips to pick the most convenient strategy. Technical analysis is based on patterns in price movements. They tell you where the price is most likely to head.
Forex platforms have multiple risk management features. Traders are advised to use Stop Loss and Take Profit — two execution triggers that close positions automatically once the desired price is reached. This way, they do not have to stare at the screen all day waiting for the best moment for entry or exit.
Inherent Risks
Bitcoin is famous (and notorious) for wild volatility. For example, between July 24, 2019, and July 24, 2020, its value ranged from $5,532 to $11,982. Such dramatic fluctuations mean that traders can make spectacular profits, but losses can also be substantial. To manage your risks,
always set Stop Loss and Take Profit,
do not risk more than 1% of capital per trade,
be extremely careful with leverage,
when trading actual bitcoins, make sure the platform provides multi-layered security.
Crypto CFDs
Some brokers let clients trade bitcoins after depositing them from their wallets. However, there is a more accessible and secure way to profit from crypto. You do not have to own any coins at all!
Contracts for Difference are a major group of forex assets. These are, in essence, agreements with the broker on the subject of price change. The value of a Bitcoin CFD rises or falls in line with the underlying asset. Thus, you can make a profit from successful predictions without the need for ownership. Crypto is just one of the many dimensions, as forex brokers offer CFDs on stocks, market indices, commodities, etc.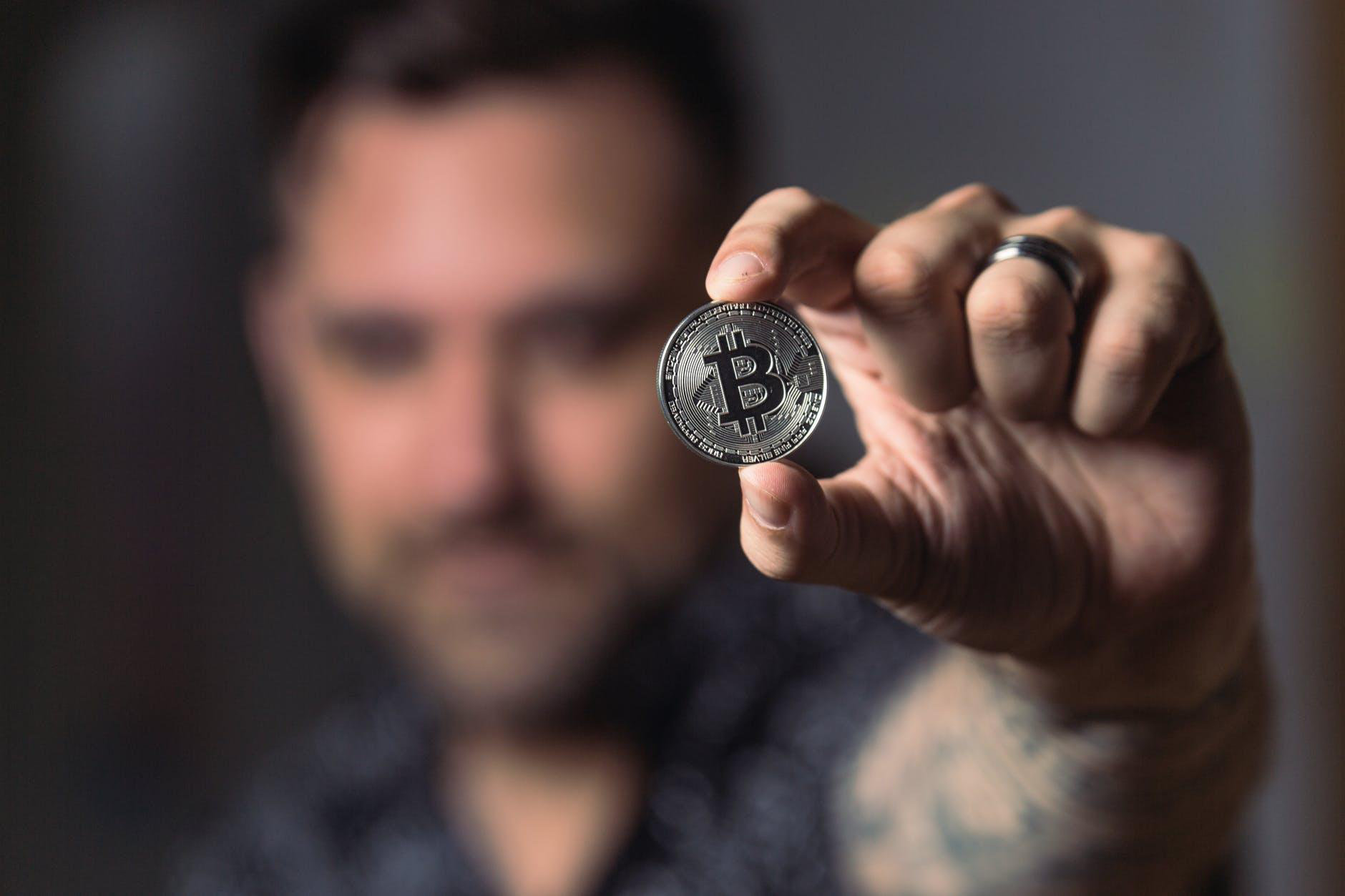 Getting Started
Unless you have an online trading account, begin by choosing a trusted broker in the UK. Pay attention to the licensing information, feedback from users, industry awards, professional reviews, and other aspects. Companies may be regulated in different jurisdictions, but most top providers have a licence from the FCA (Financial Conduct Authority).
Trading Bitcoin through CFDs is the easiest way. A reputable broker should provide you with an educational starter pack with articles, tutorials, and other content. Practice in the demo mode for a couple of months for venturing into the live market.