The Home Secretary, Priti Patel, visited Yorkshire this morning to show support to Philip Allot's campaign to be the Police, Fire and Crime Commissioner, specifically to hear about attempted dog thefts.
Philip Allot is the conservative candidate for Police, Fire and Crime Commissioner and invited the Home Secretary to The Red House,Luxury Boarding Cattery and Kennels in York to talk to Alyse Clancy.
Priti Patel was happy to take questions from the media present.
Philip Allot, candidate for Police, Fire and Crime Commissioner in North Yorkshire:

Today is about highlighting dog thefts in North Yorkshire and elsewhere in the country.

Dog theft has tripled over the last 12-months in North Yorkshire, but there are also a lot of people phoning 101 reporting concern about people hanging about with vans. We simply don't know if it is conjecture or valid concerns, but we need to reassure the public.

Part of it is to bring the Home Secretary to the dog and cattery facilities here (The Red House, Luxury Boarding Cattery and Kennels, York), and have a chat with the owner and understand more about the problem.

But I am asking the Home Secretary if we can have a new category, as at the moment it comes under general theft and the force are recording that, but we know that it is down to individual officers what additional information is recorded – we need to reassure.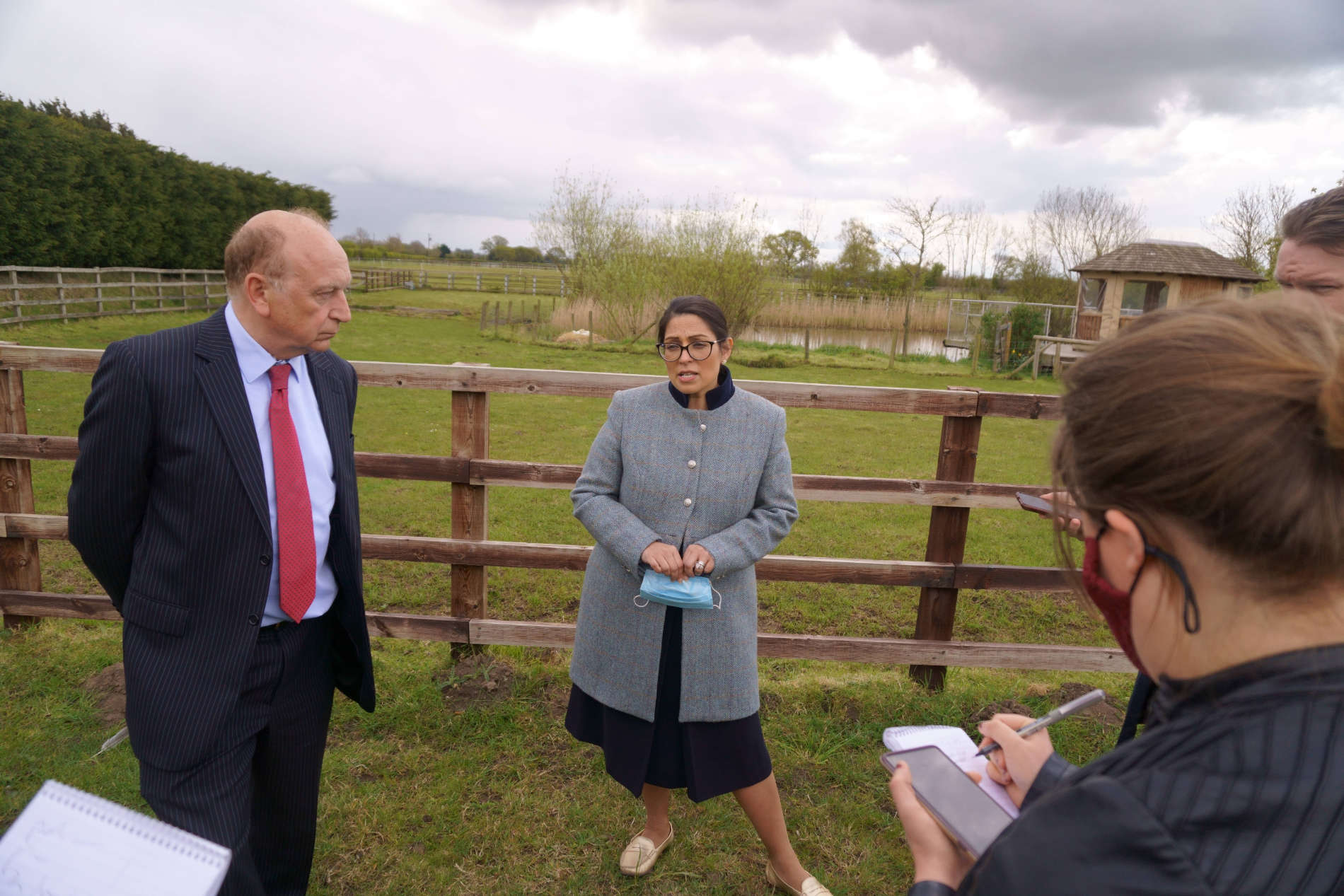 RT Hon Priti Patel said:

This is an important campaign and I want to support Philip in his work. But what we are seeing in terms of pet theft is very callous and appalling.

But that is alongside his wider agenda in tackling county line drug gangs and making sure we have more police on the street.

Today we are announcing that we have 8,771 new officers, that's 44% of the way towards the 20,000 new officers that we pledged to in the 2019 general election. But there are a wide range issues here that matter to local people and the community.

Our agenda is one about keeping people safe, the community safe and our country safe – that's why I am here to support Philip today.
Philip Allot, candidate for Police, Fire and Crime Commissioner in North Yorkshire:

In terms of my campaign there has been a huge amount of interest in dog thefts, with many people have contacted me. I have heard about some individuals that have taken things with them to be able to protect themselves.

But, if elected, we will act, will bring reassurance and if there are people taking dogs, we will tackle it head on and arrest them.
Police, Fire and Crime Commissioner elections take place on 6 May 2021.