OakNorth Bank – the UK bank powered by OakNorth – has completed a £4.9m CBILS loan to Church Farm South Stainley Developments Ltd which is led by the experienced team behind Fountainhead Ventures.
The capital will be used to complete a new high-spec residential development in South Stainley, Harrogate, consisting of seven four-bedroom and two three-bedroom homes. The units range in size from 3,296 sq.ft. up to 5,535 sq.ft. and each comes with its own garage, parking and large gardens with some spectacular views.
Being less than an hour's drive from the cities of Leeds and York, the homes are situated in a popular commuter area and demand for the units has therefore been high with eight of the nine already reserved. Recent house price data has revealed the neighbouring North Yorkshire district of Ryedale is England's most in demand countryside location, with sales agreed up 63% over the past six months.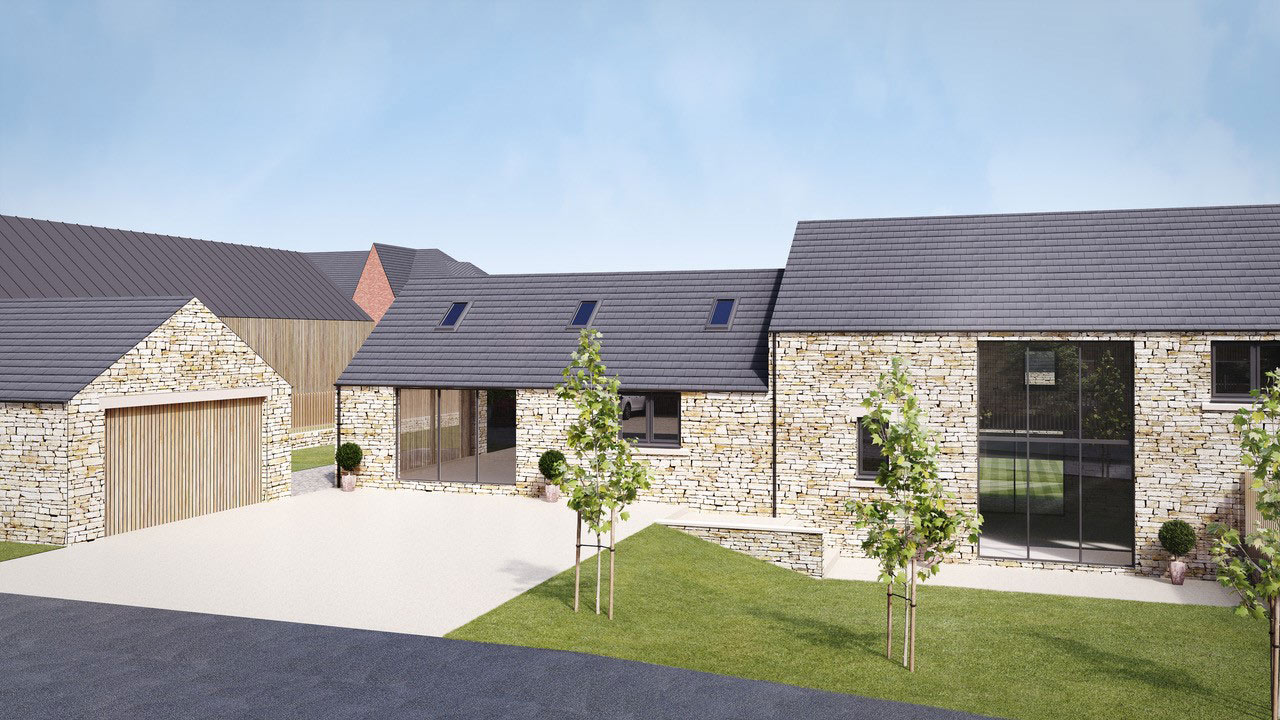 The  project is being led by the team behind Fountainhead Ventures – Andrew McMillan and his father, Stephen McMillan, and Tim Cartwright – who've been involved in high quality property development, project management and real estate consulting for over 50 years between them. The team have successfully completed several high-end property conversions both in the UK and the US, including barn to hotel conversions into single and multiple family homes.
Andrew McMillan, Managing Director of Church Farm South Stainley Developments Ltd, commented on the transaction:

As a result of more flexible working brought on by COVID-19, we're seeing more and more families choosing to leave the hustle and bustle of the city and move further out where they can get more bang for their buck. This particular development benefits from a beautiful rural location with several local amenities, whilst still being less than an hour's drive from two major cities.

The OakNorth Bank experience wasn't like any we've had with previous projects – it was notably faster, and we were invited to meet Credit Committee and discuss the project directly with the decision makers which was a refreshing, albeit slightly daunting experience!
James Espley, Director Property Finance at OakNorth Bank, added:

Andrew, Stephen and Tim have a track record of successfully designing, building and regenerating commercial and domestic properties on both sides of the Atlantic, so we're delighted to have worked with them on this project. With all but one of these new houses now reserved, we anticipate the development at South Stainley to be a huge success and look forward to supporting the team with future projects.